March 9, 2022
Are you planning a family vacation to Zion National Park? Why not take advantage of being in one of the most beautiful places in the world and schedule a family photo shoot during your trip? There are so many great areas to choose from. Whether you are avid hikers with older kids or a young family that wants minimal walking, there is a spot for you. I've laid out some of my favorite Zion family portrait locations, and I'll explain what you need to know for each.
First up is the Canyon Overlook. This has to be one of my favorite spots for pictures in Zion National Park. It's only a 15-minute hike to the top, and you just can't beat these views. The trailhead is located on the east side of Zion where you can drive your own vehicle. This location is best for evening sessions.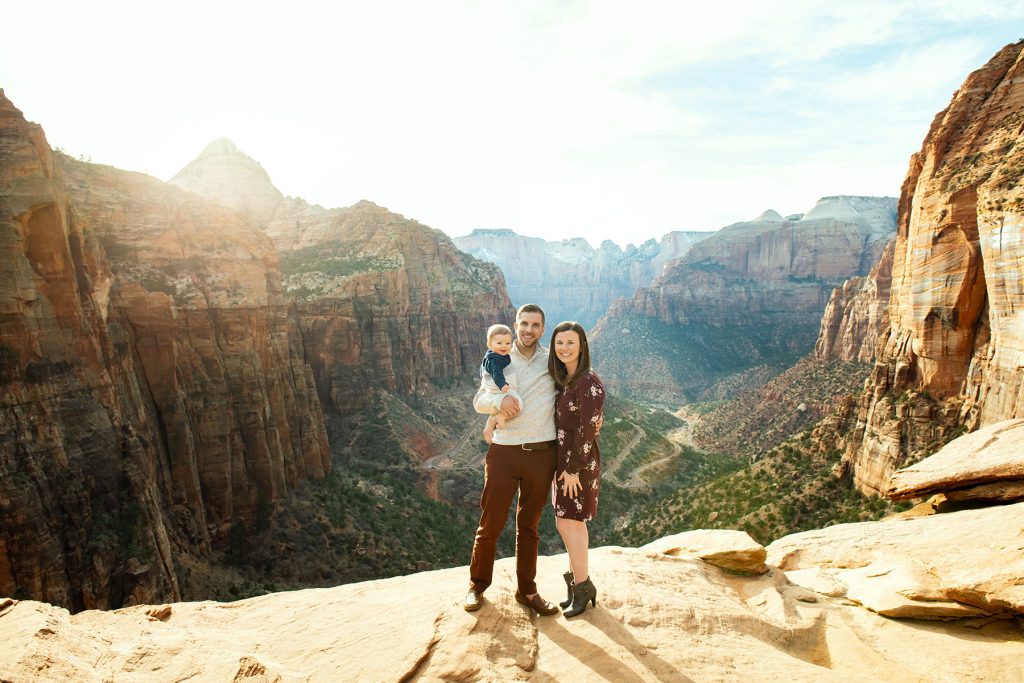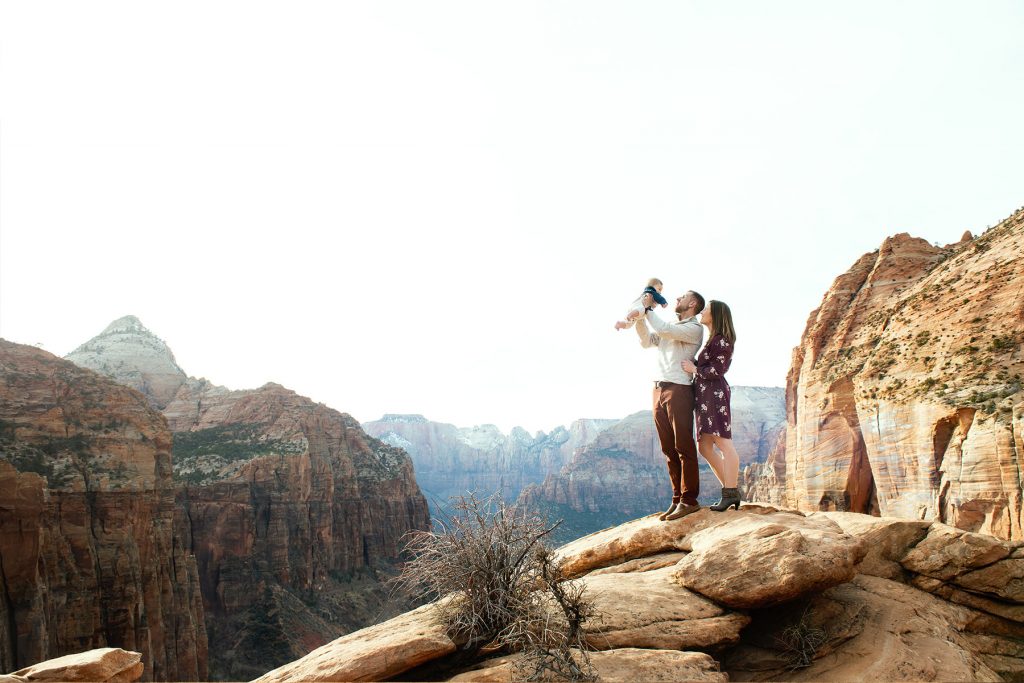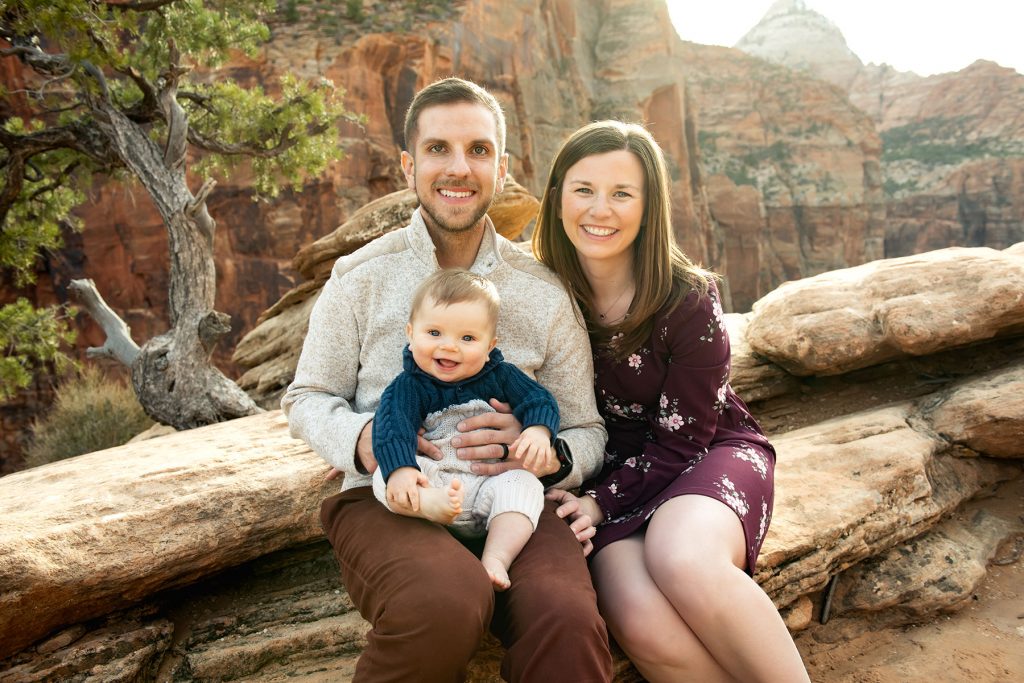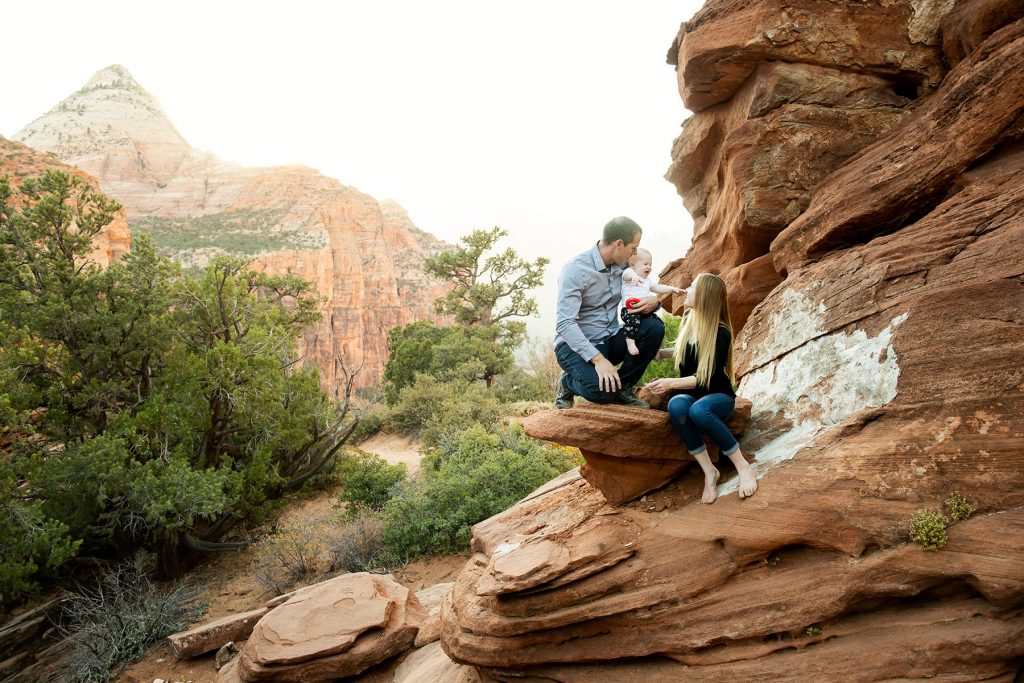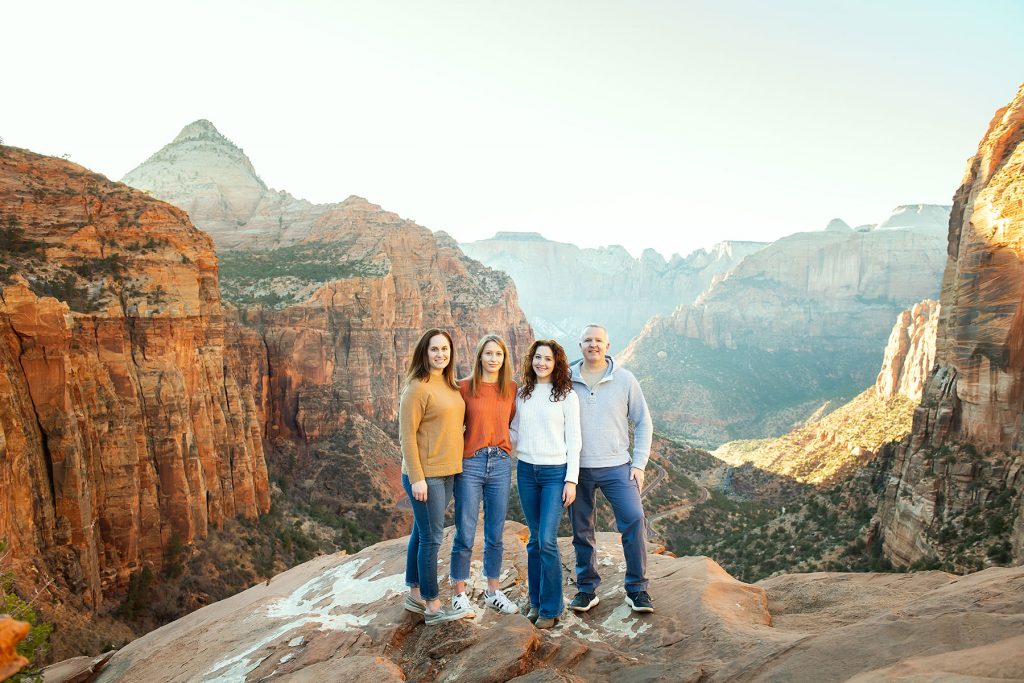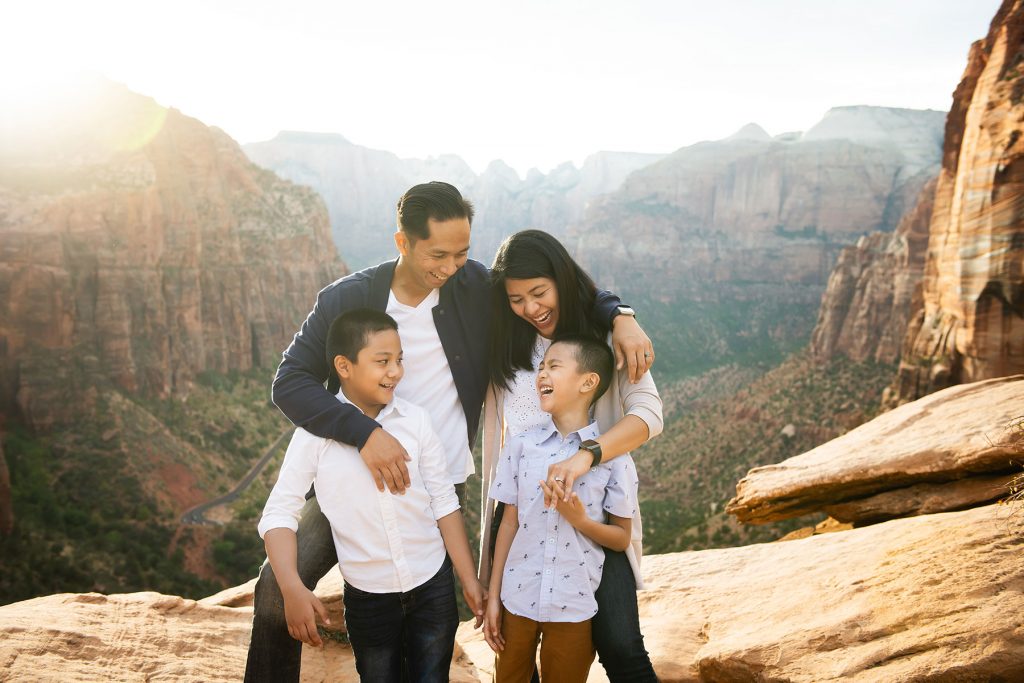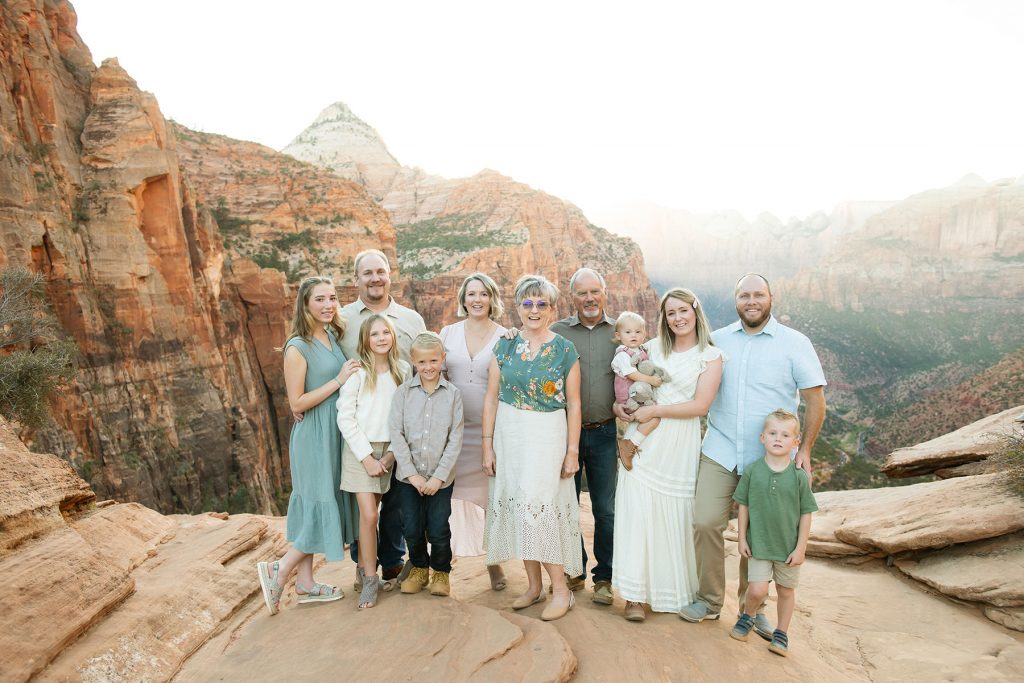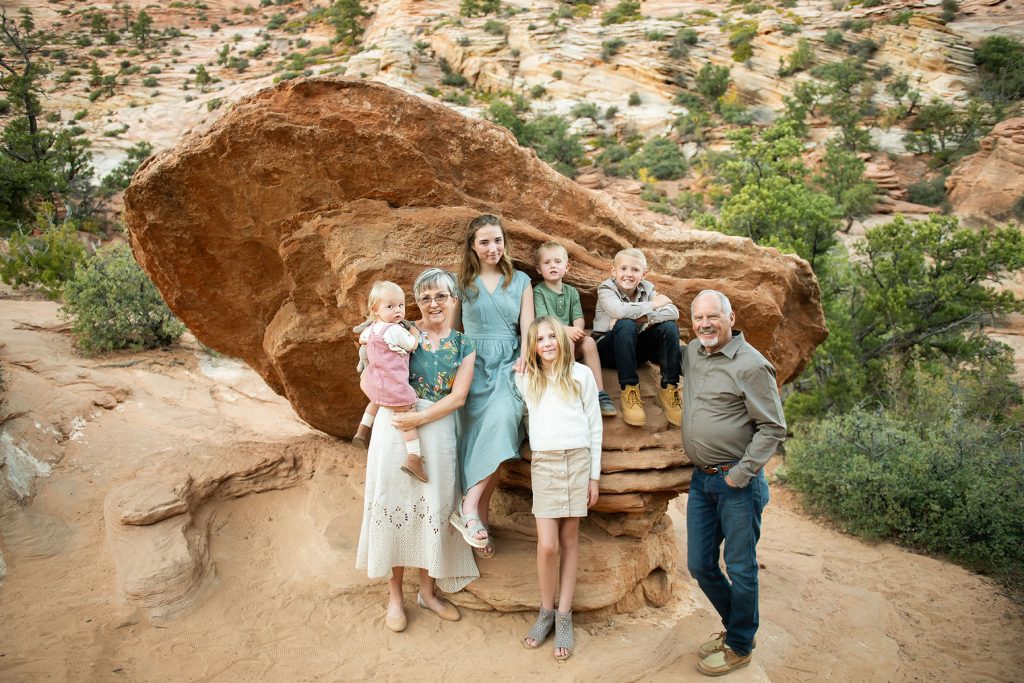 Next, we have the Court of the Patriarchs. What I love about this spot is you have the river and the mountains all rolled into one. This area is very easy to get to with minimal hiking and is great for families with small children. It's located in the main canyon and so you have to take the shuttle to get here but it's only the 4th stop so it only takes about 10-15 minutes from the visitors center.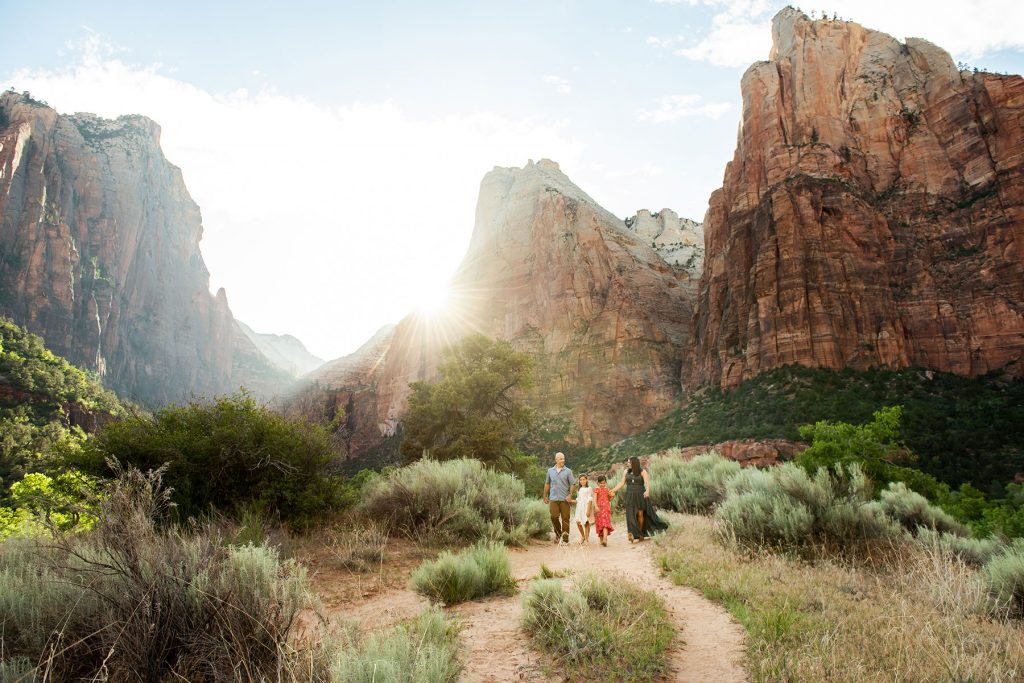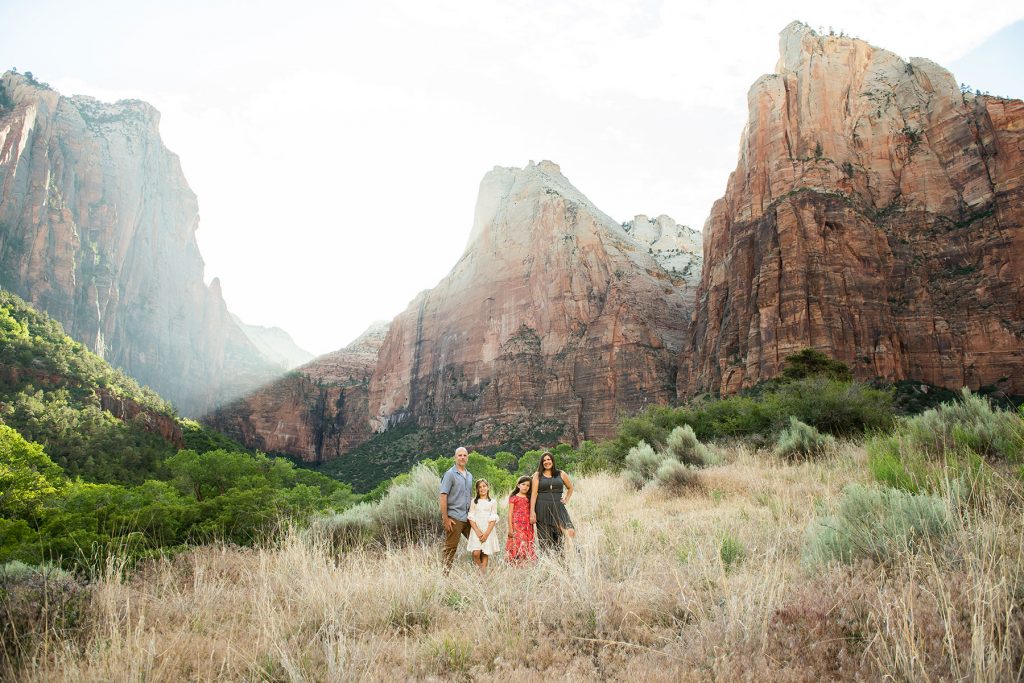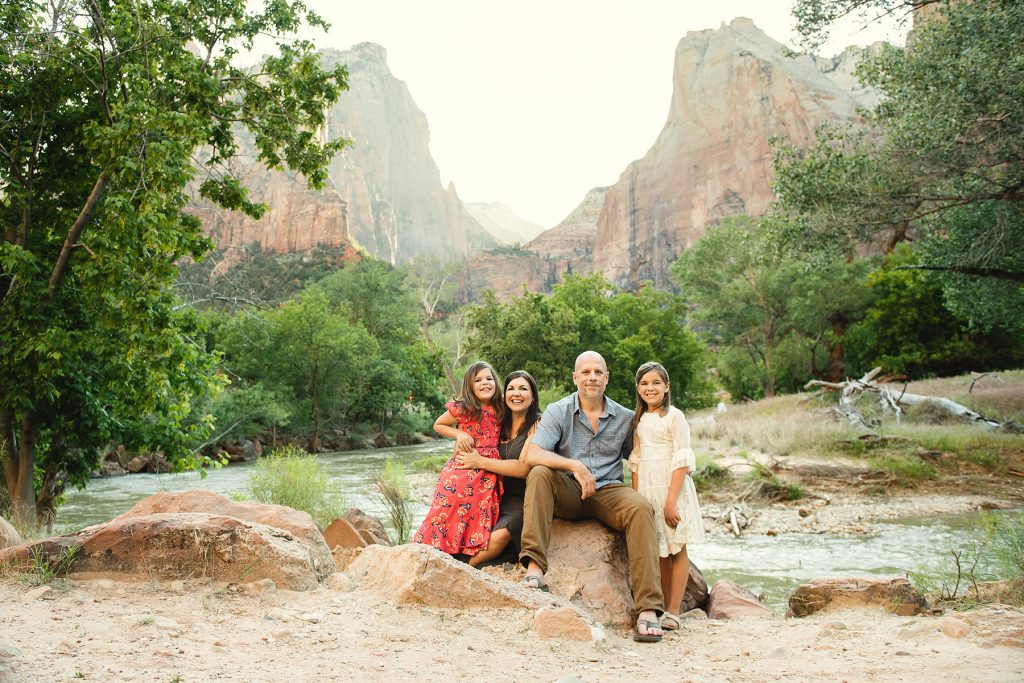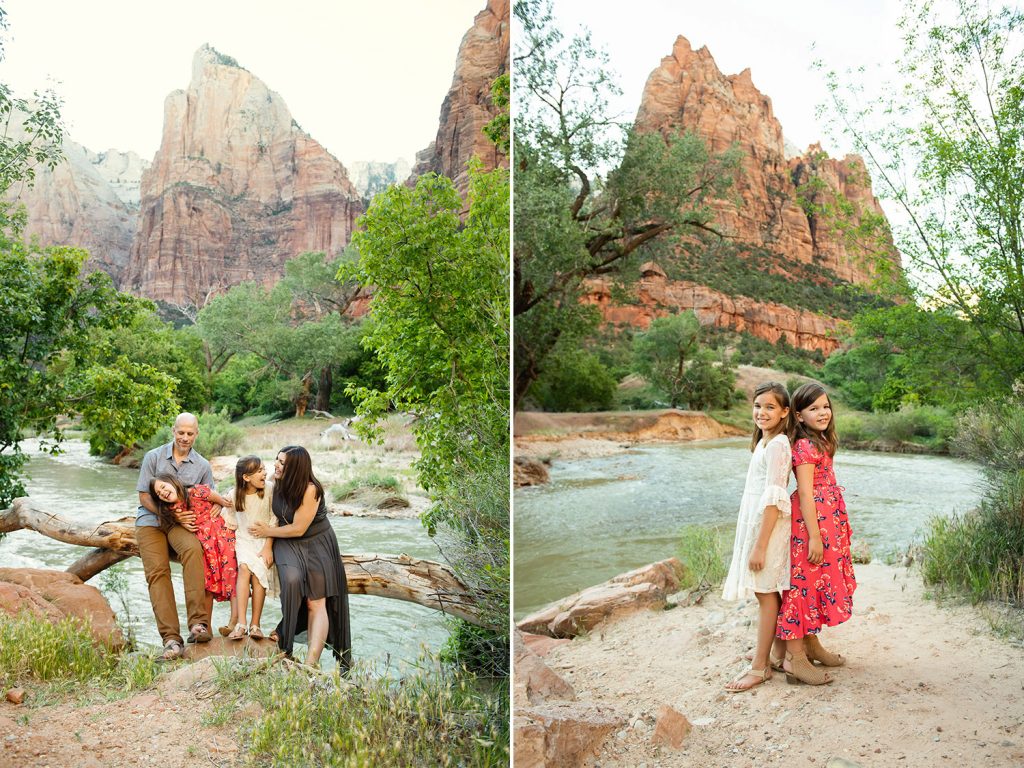 Another favorite spot on the east side of Zion is the Many Pools/Pine Wash. You can drive your own vehical here as well. This location doesn't really have a trailhead, but there is plenty of parking. You have great photo options on both sides of the road with minimal hiking. I like this spot because it's so diverse in such a small space. All these photos are only a 5-minute walk apart! You have slot canyons on one side and rock formations and mountains on the other. This area can look pretty different depending on the season, time of day, and if it's wet or dry. Both morning and evening sessions work well here.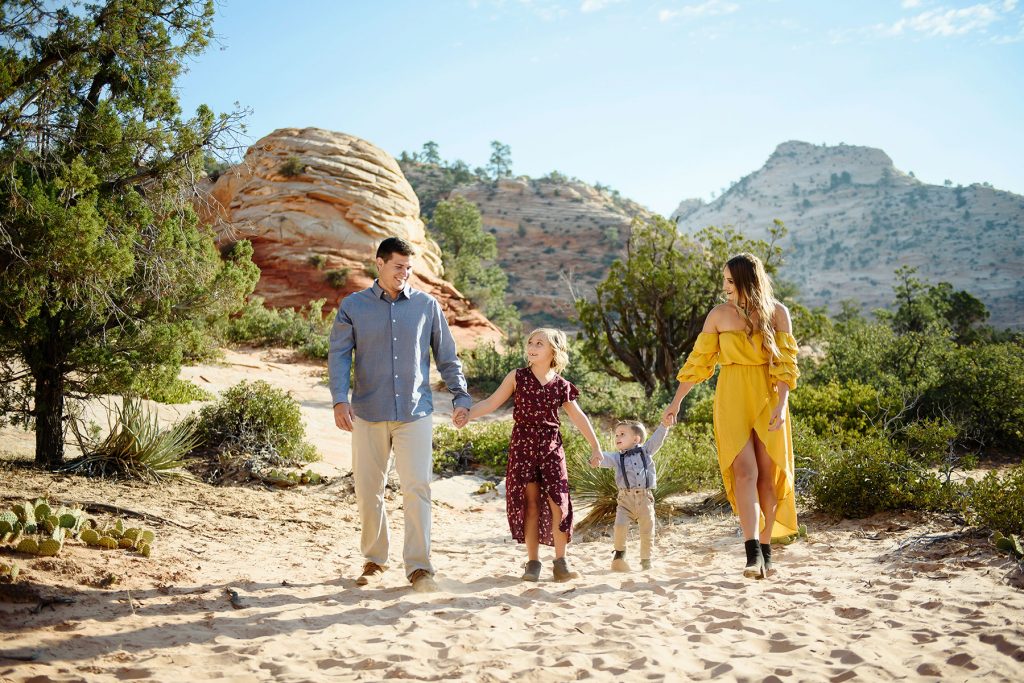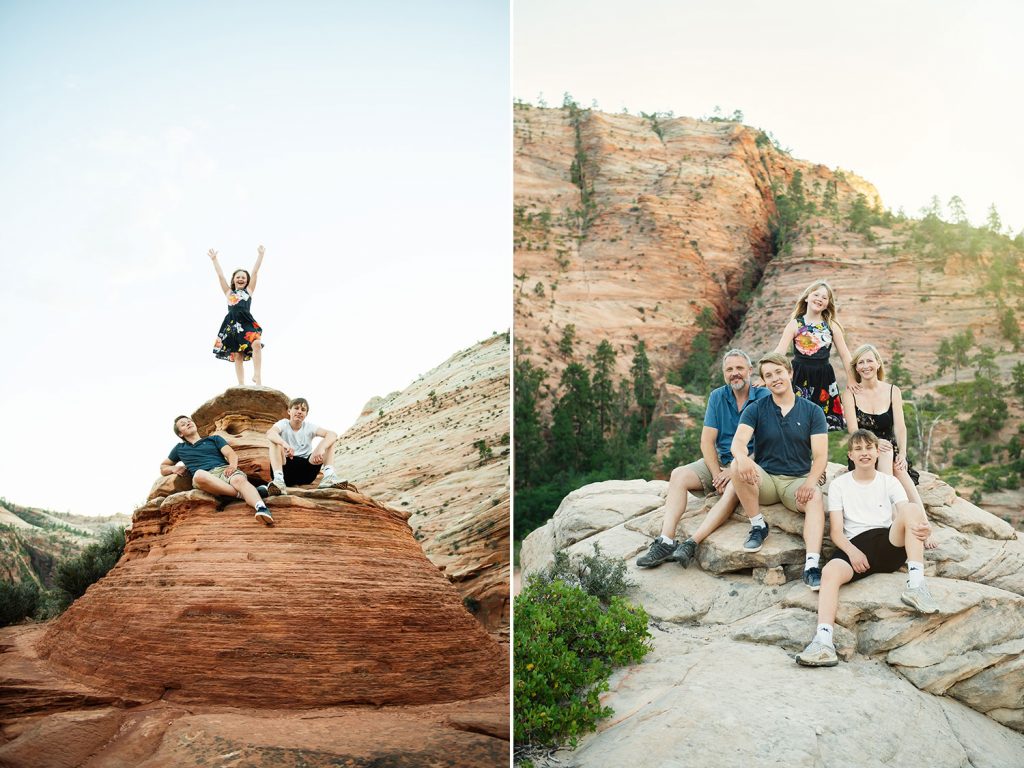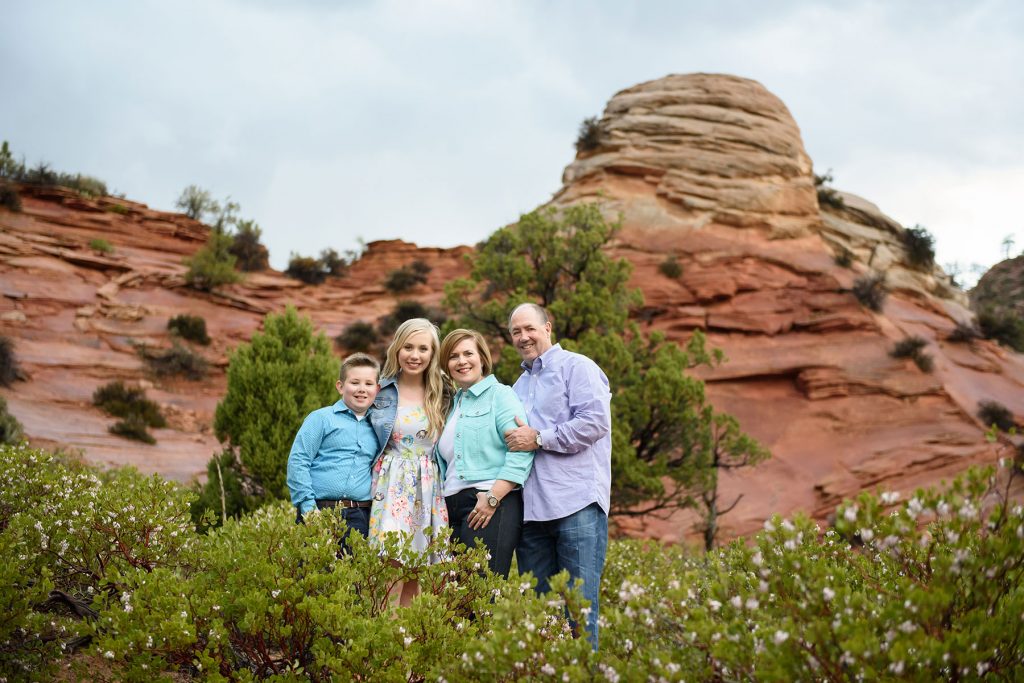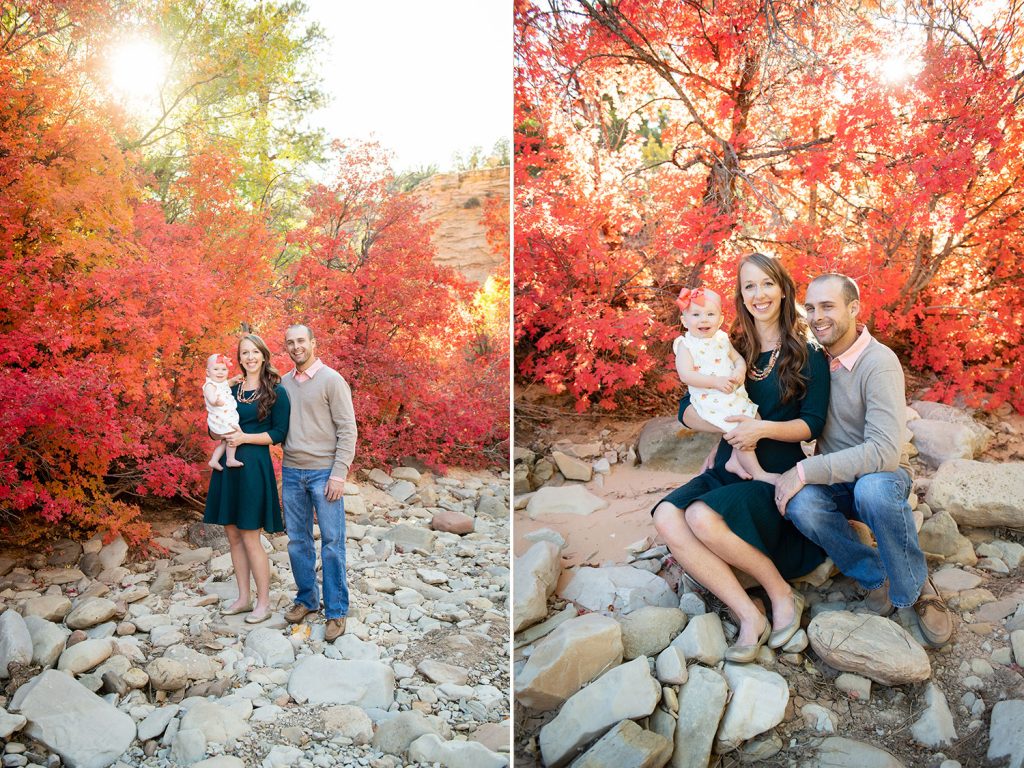 Pa'rus Trail is located right after the south entrance to the park and is the only dog-friendly area in Zion. It's fully paved and very flat. The virgin river runs along the trail and you have 360 views on all sides.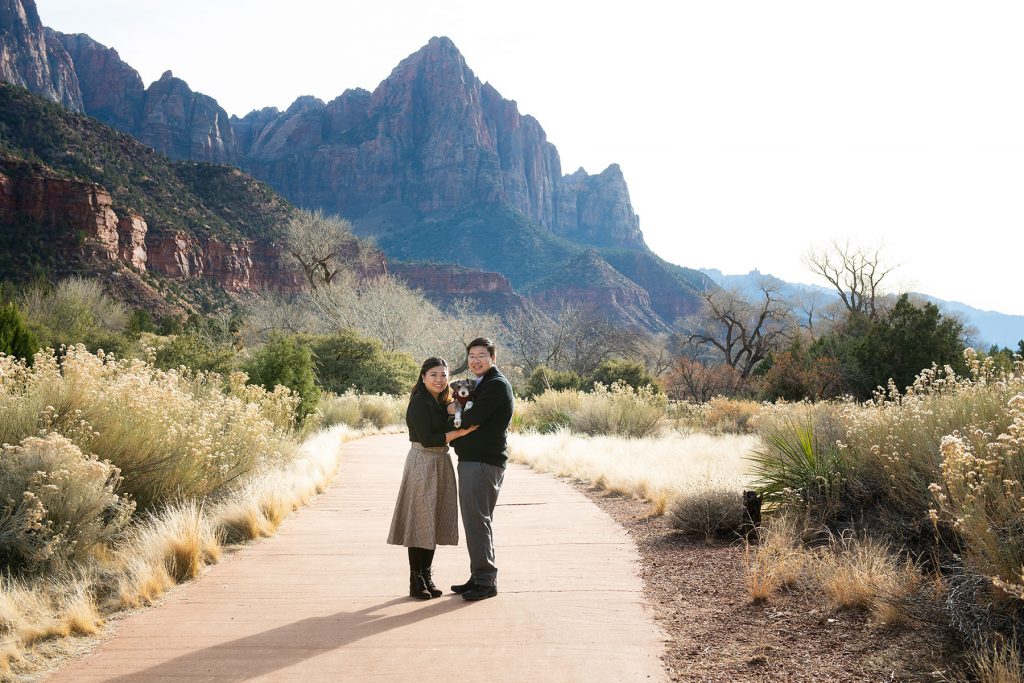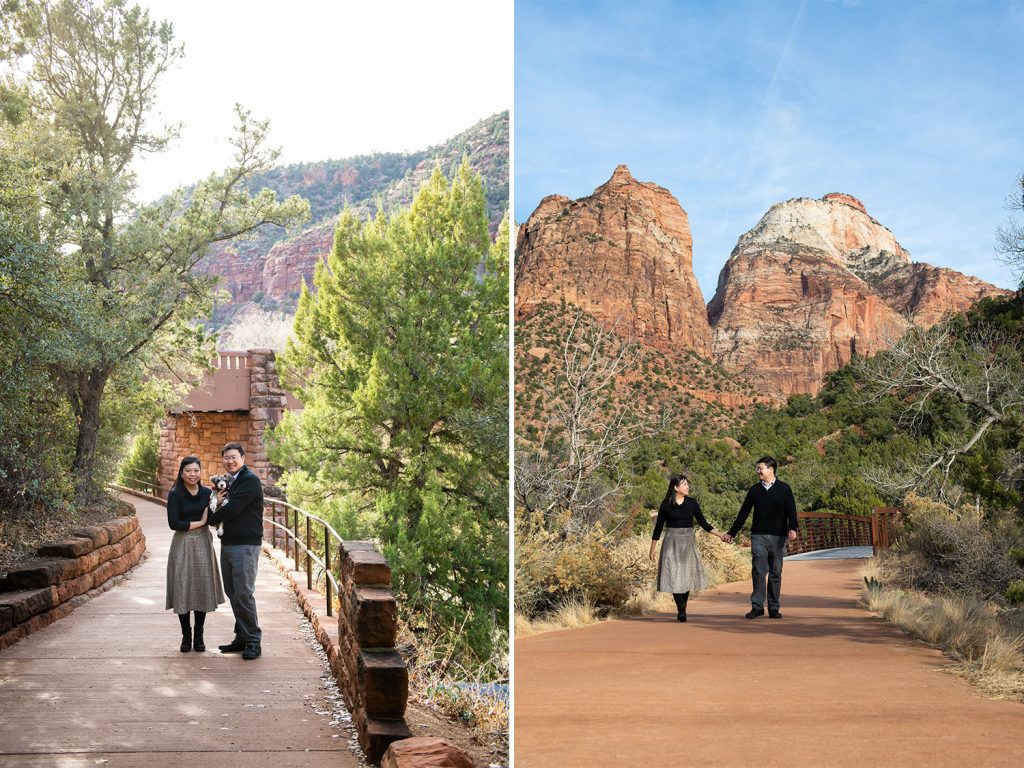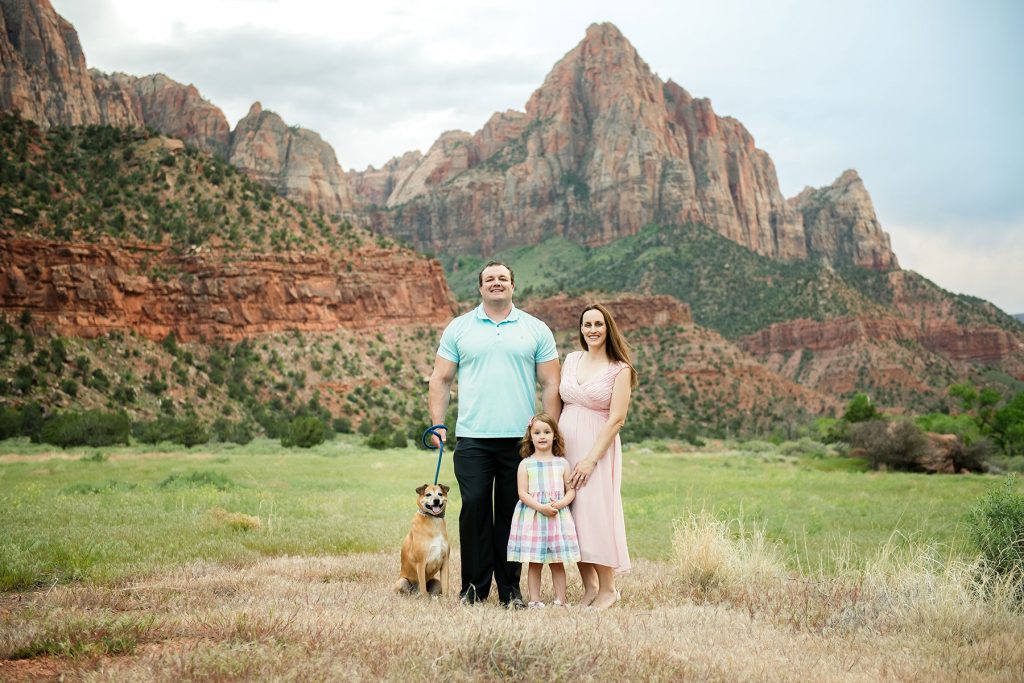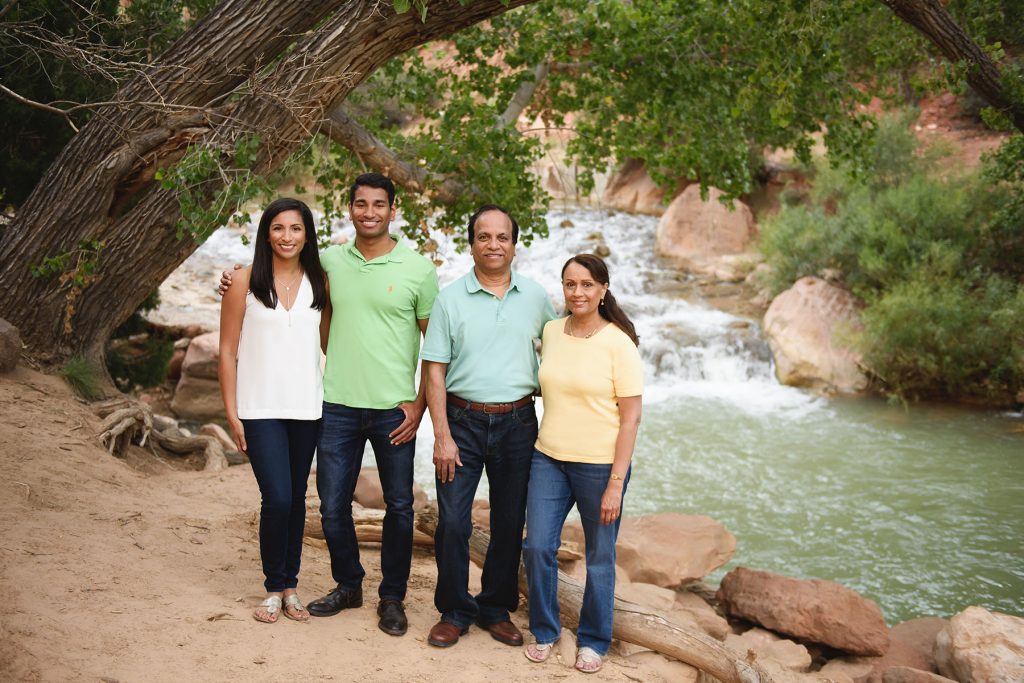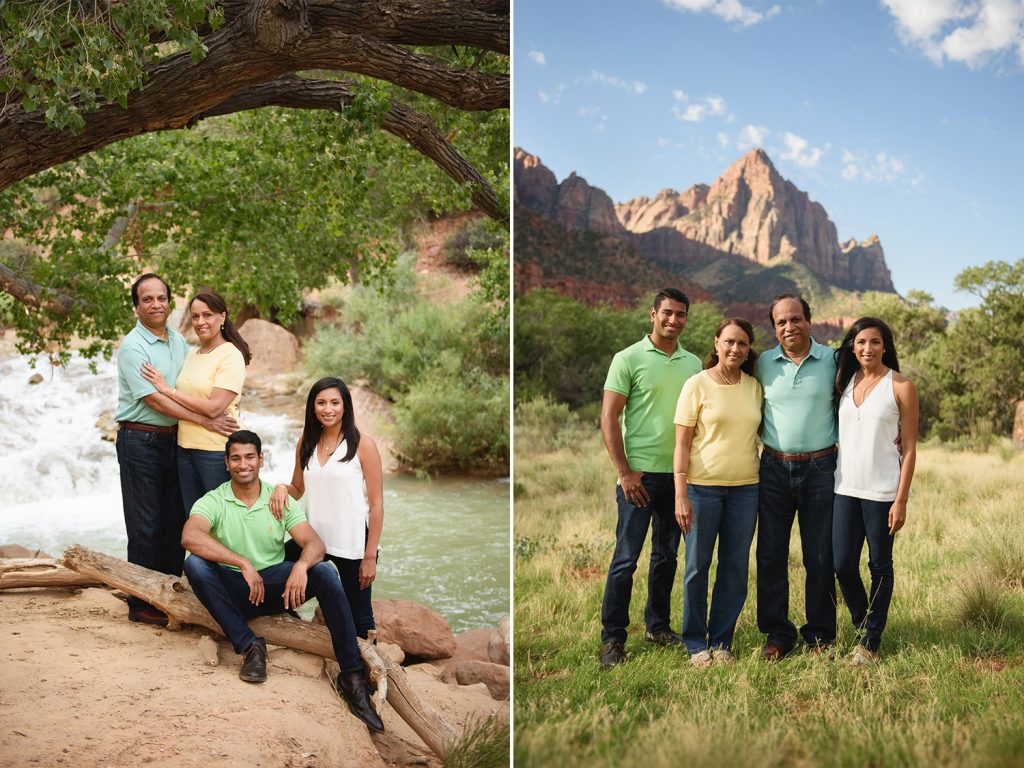 Checkerboard Mesa is another location on the east side of Zion. There are some pretty cool rock formations here. This is a great spot for morning shoots. The hiking required here is minimal. Morning light is best for this locaiton.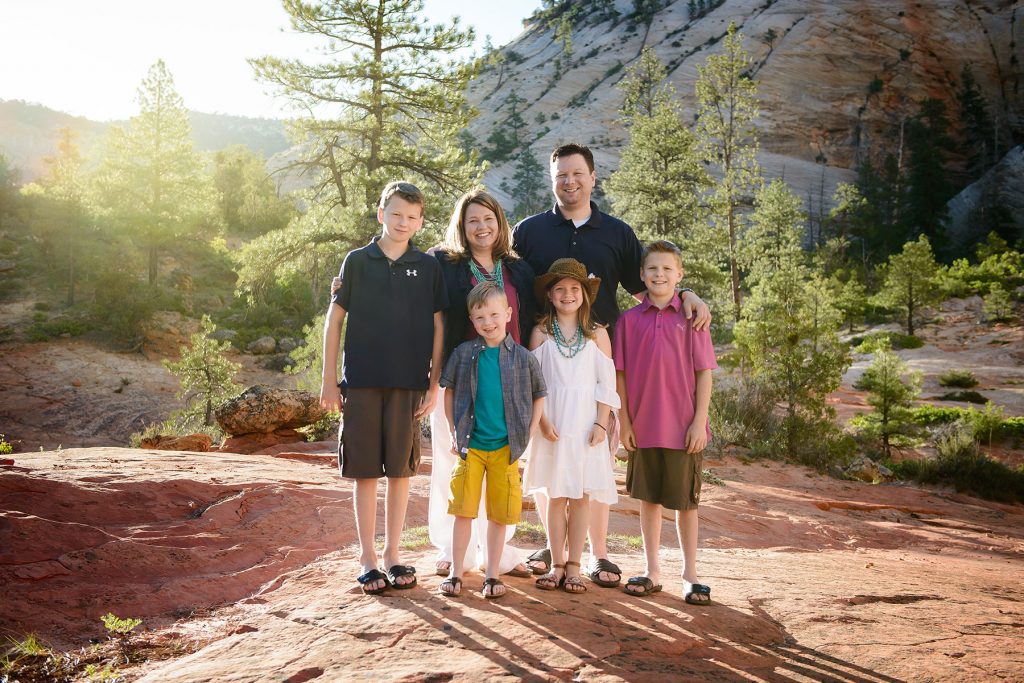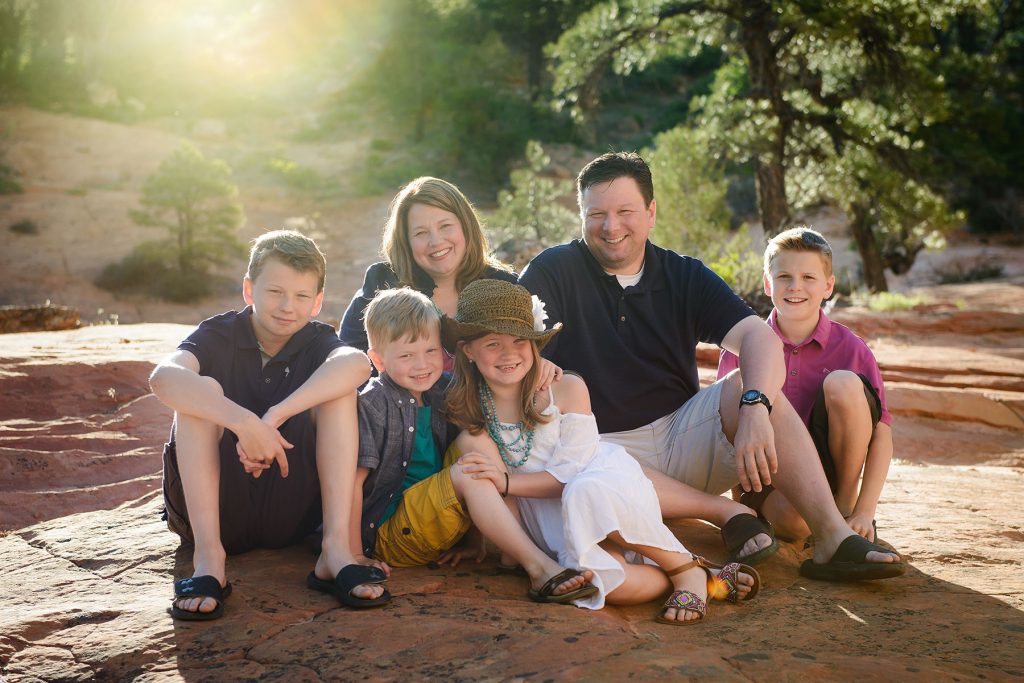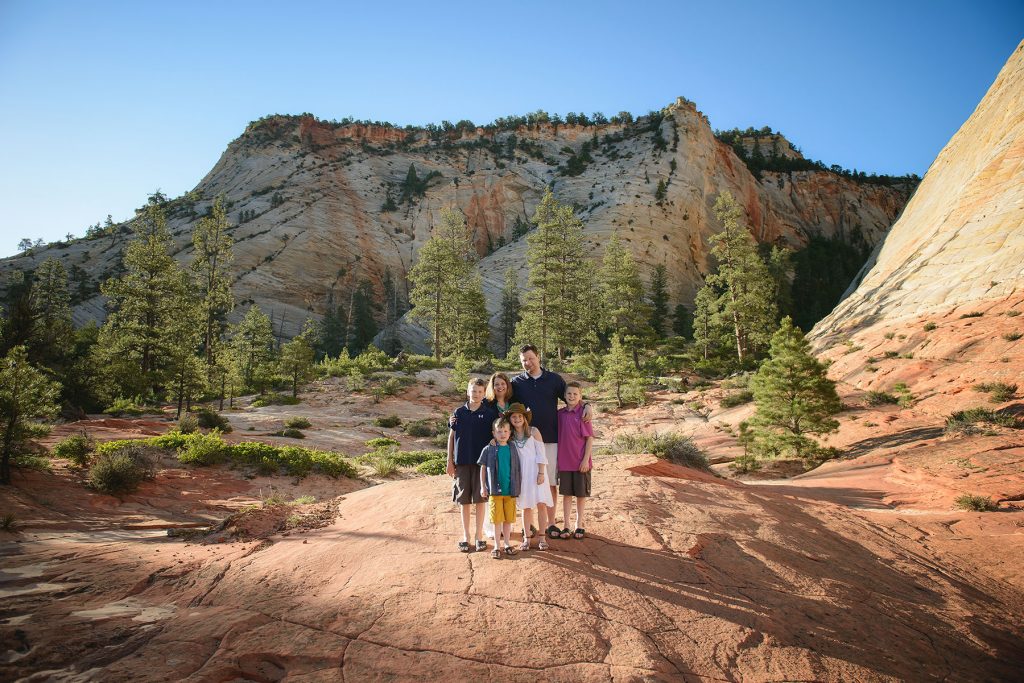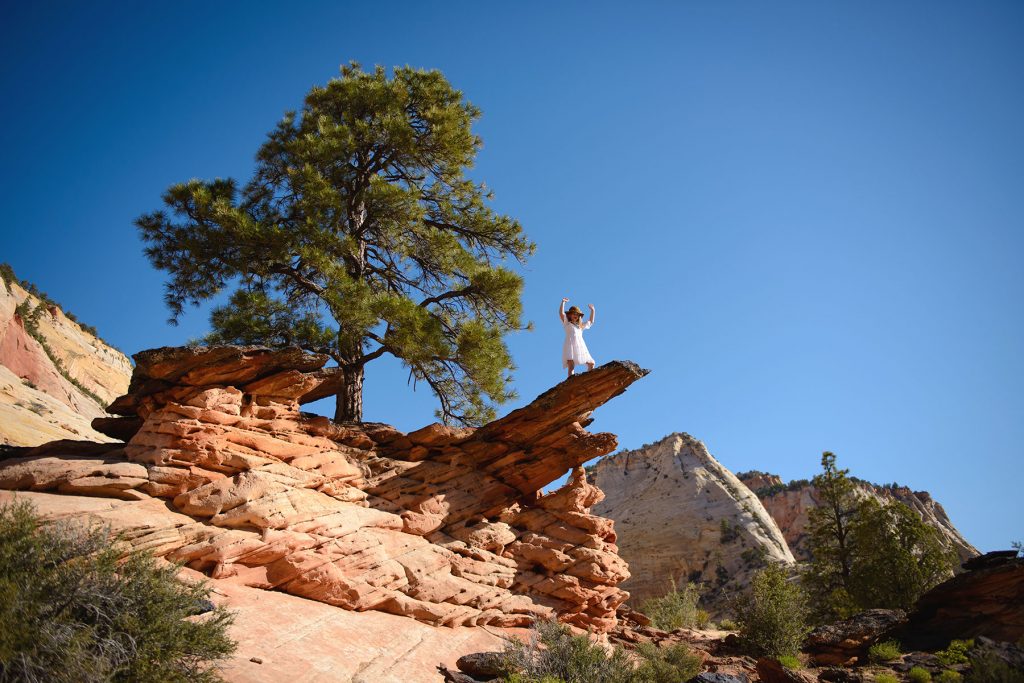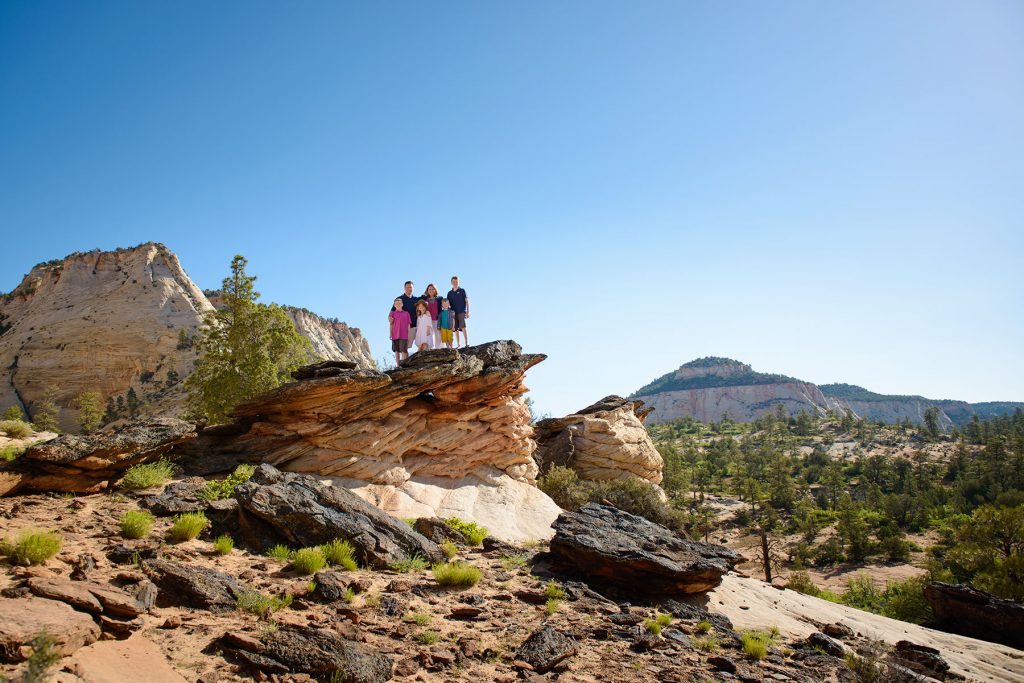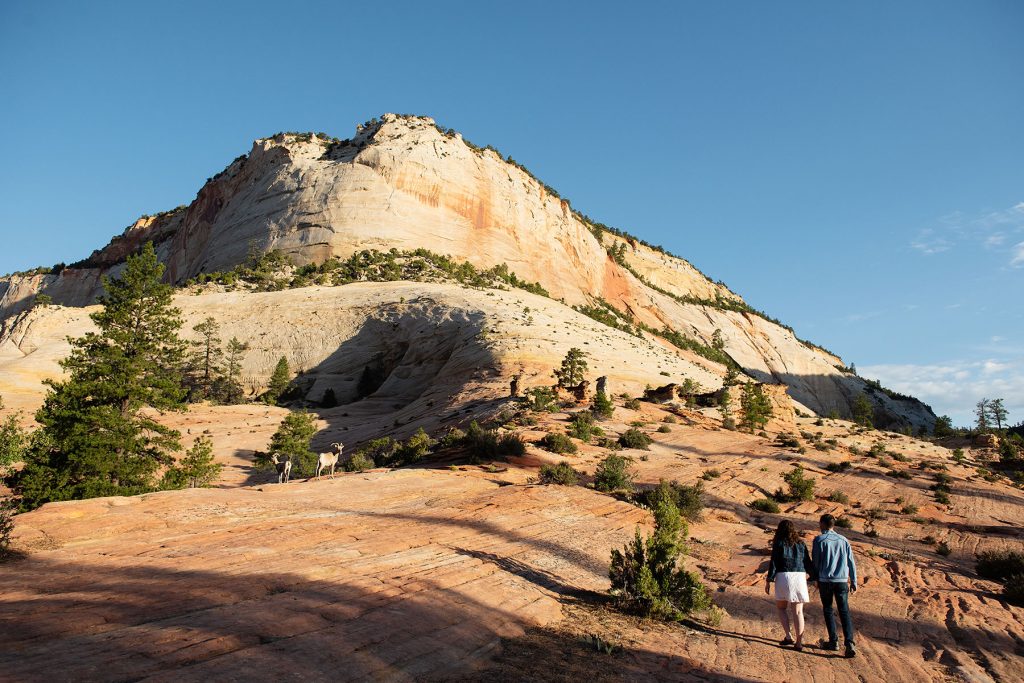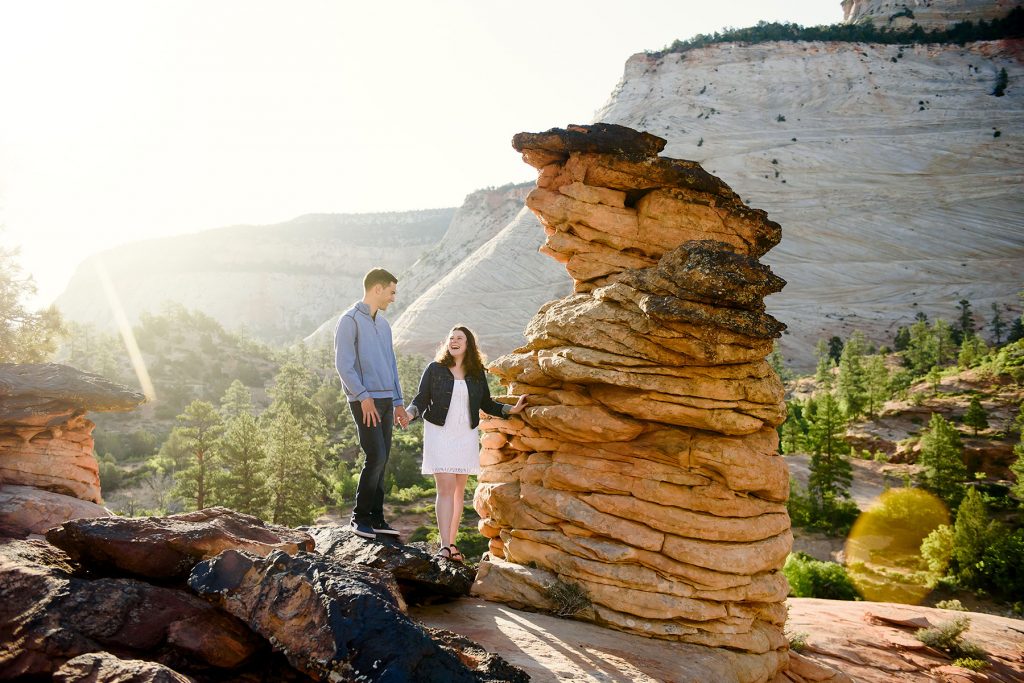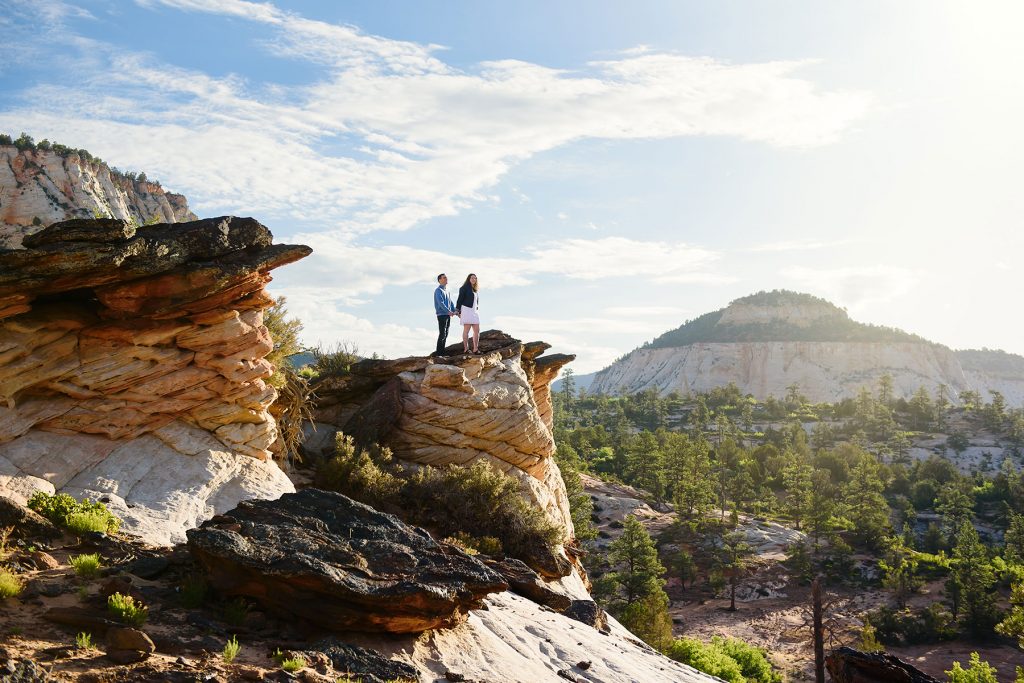 The Temple of Sinawava and the Riverside walk are the last shuttle stop in the canyon. It's a beautiful area with very tall cliffs on both sides and the Virgin River running through. It takes 45 minutes from the visitors center to get here so I don't do as many family sessions at this location, but I do shoot a lot of weddings. It's best to do this location more towards late morning or early afternoon as it's much darker since it's so deep in a canyon. The main drawbacks to this spot are the time it takes to get here and it can be crowded.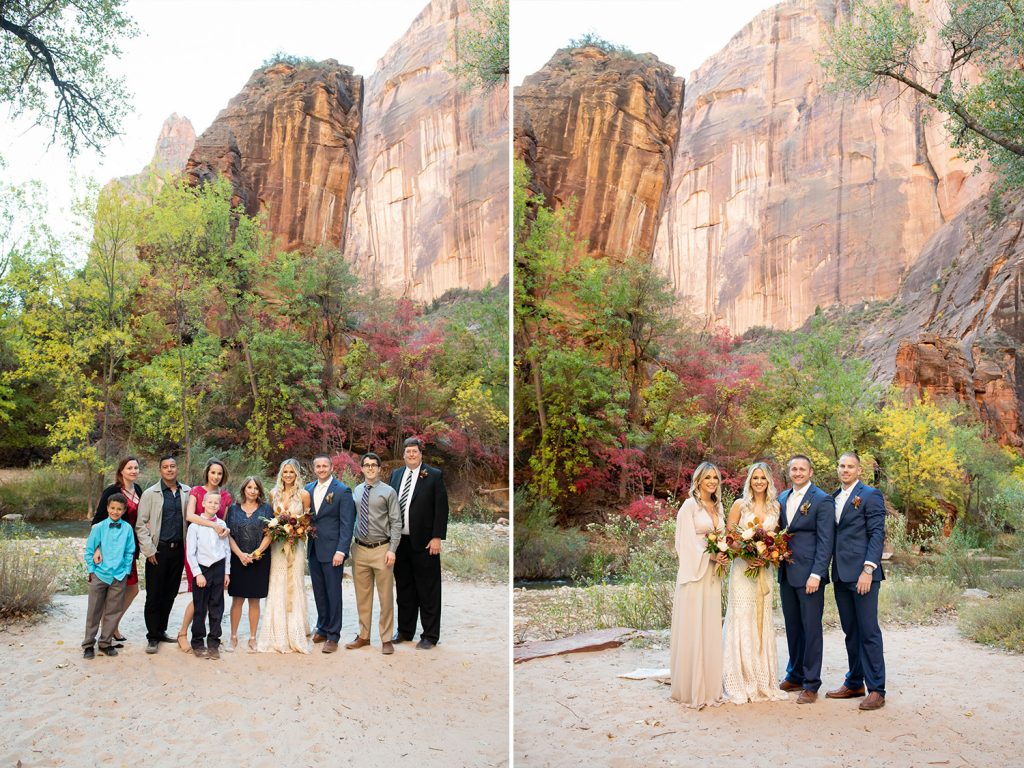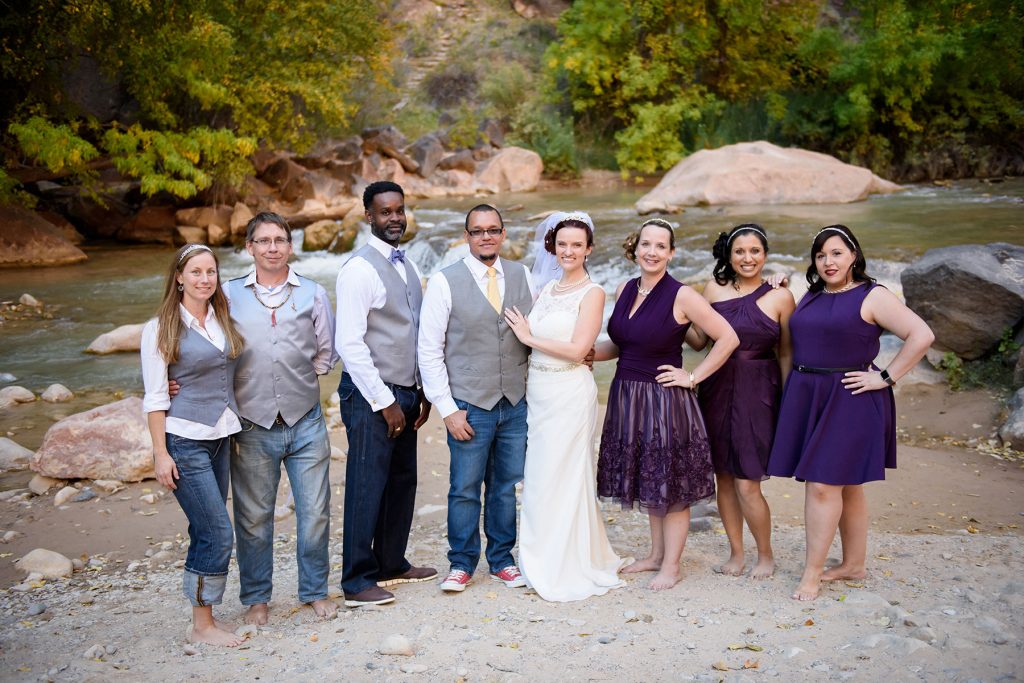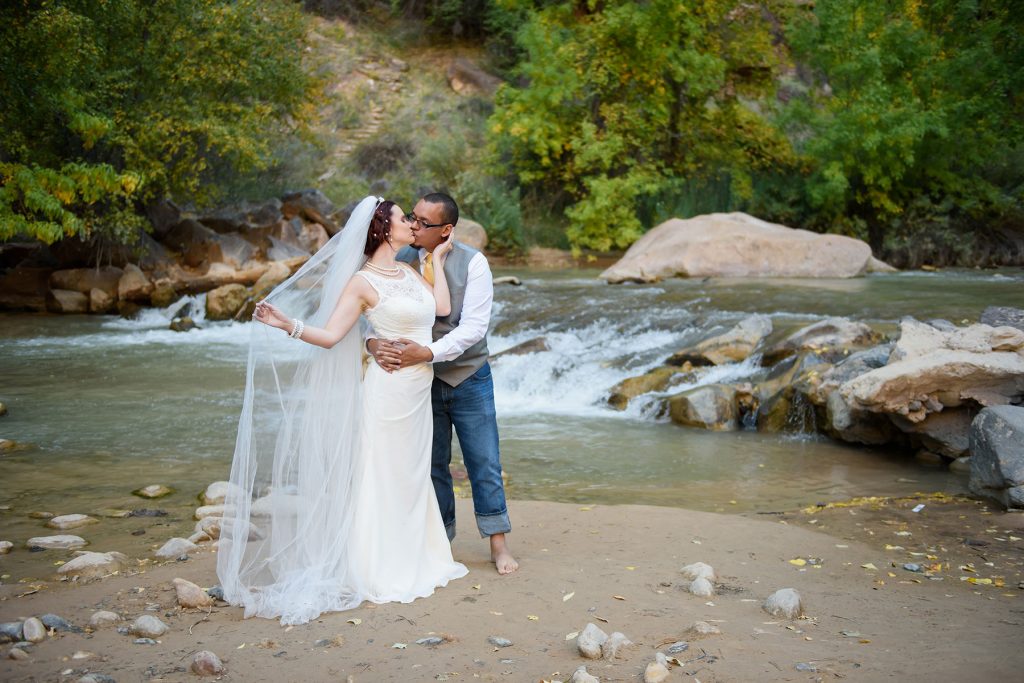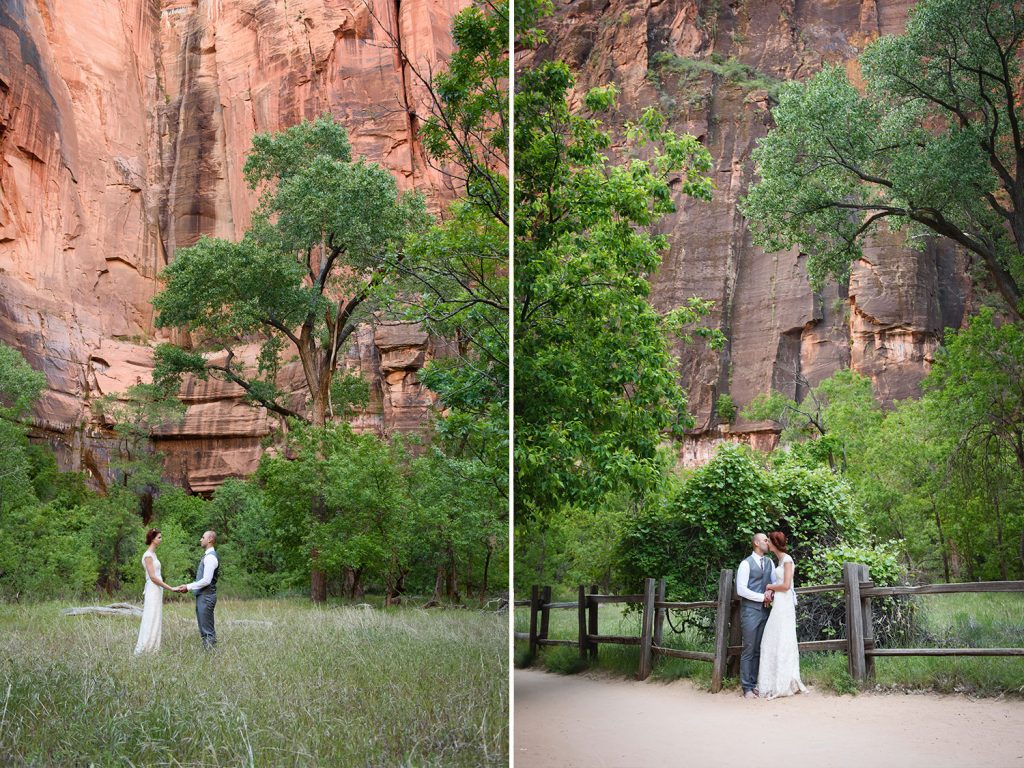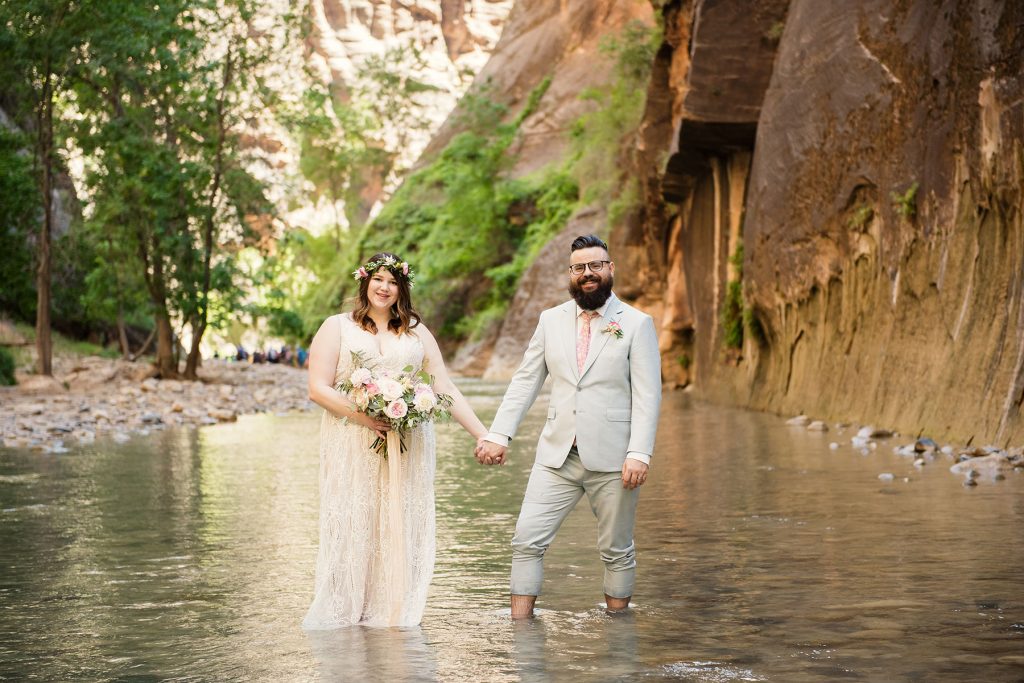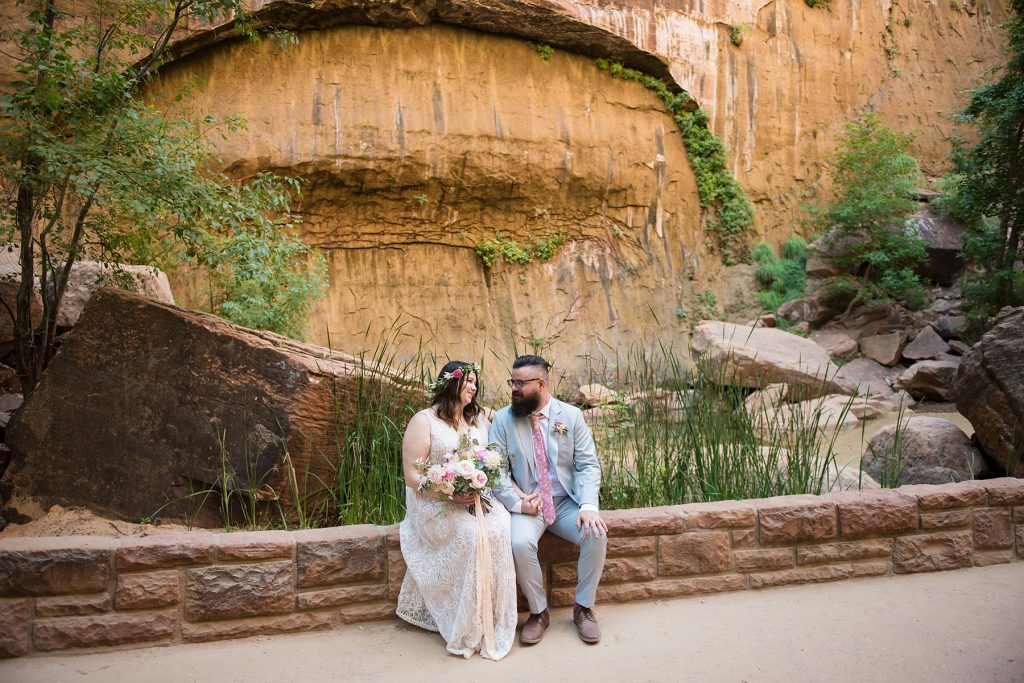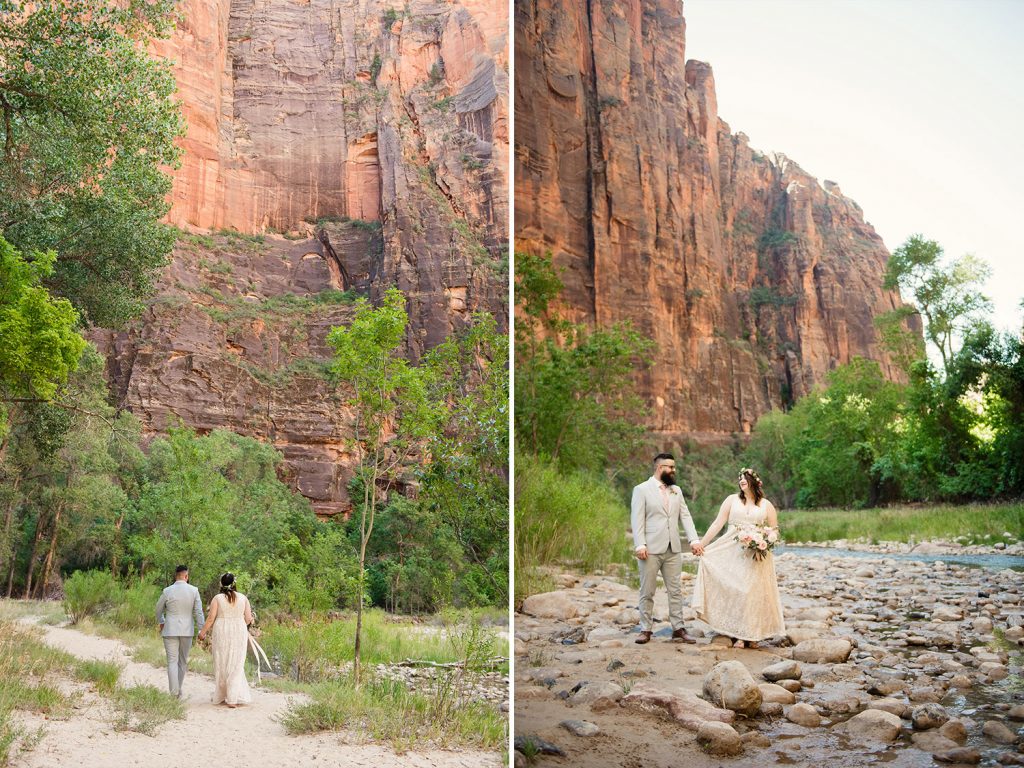 Kolob Terrace is a part of the park that most people don't know about. It's not connected to the main canyon area, it's a scenic drive showcasing the backside of Zion. The views here are incredible. This location is best for evening and sunset sessions. The grass looks different depending on the time of year. Spring and summer are green, and the fall and winter are yellow. There are also some nice areas very close by with pine trees and rocks that we can hit with this one location. There is very minimal hiking to get to the field, and we can be a bit more adventurous with the rocky areas on the other side of the road if you feel like exploring. This locaiton is best in late evening.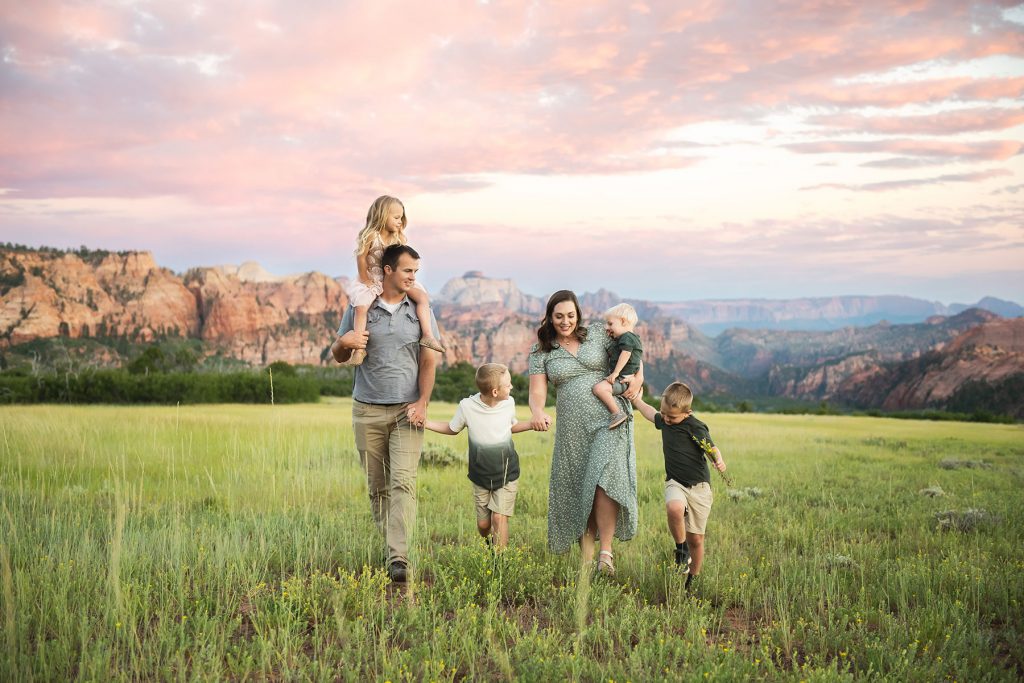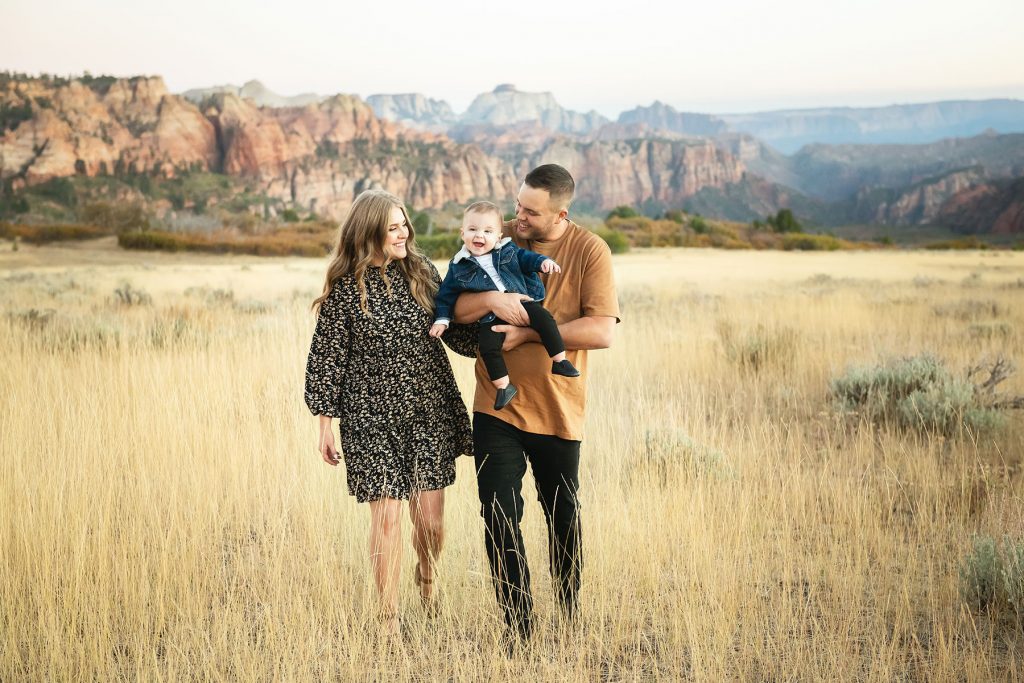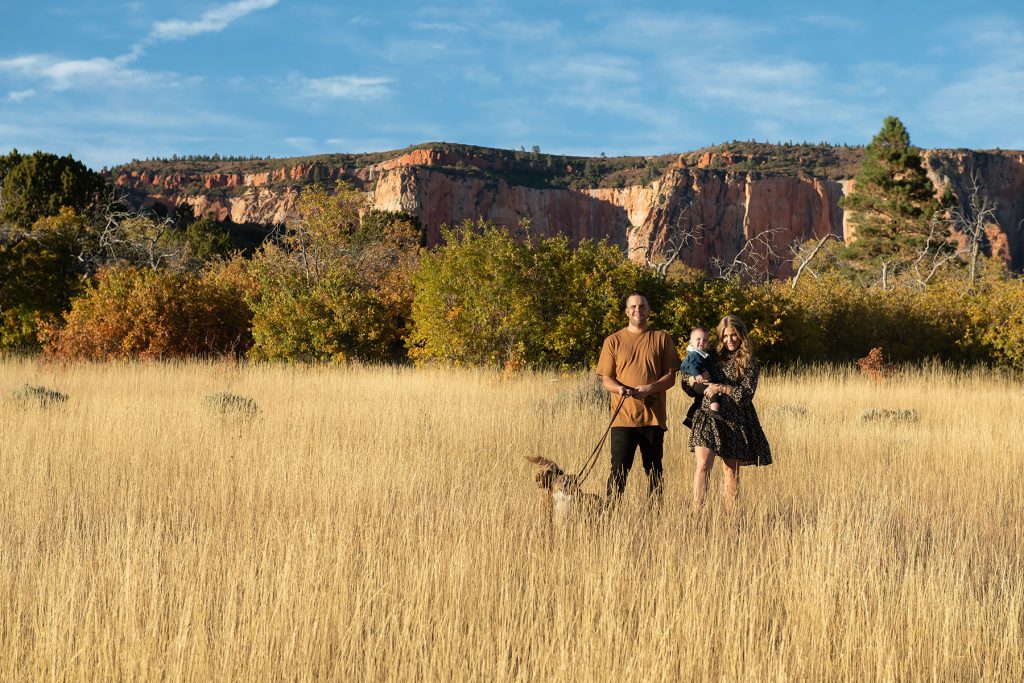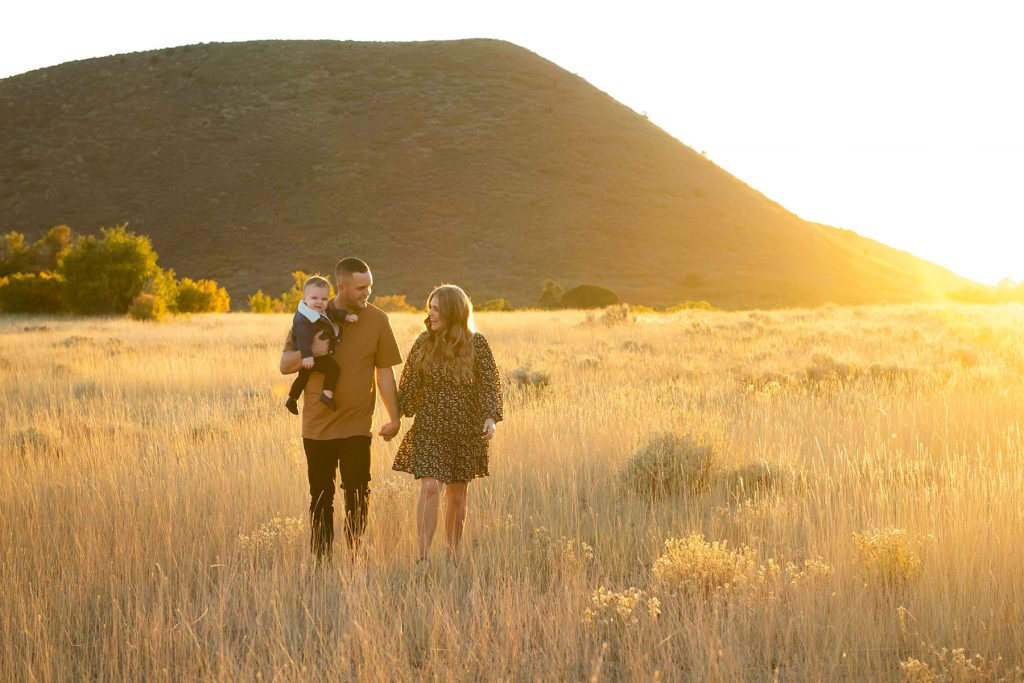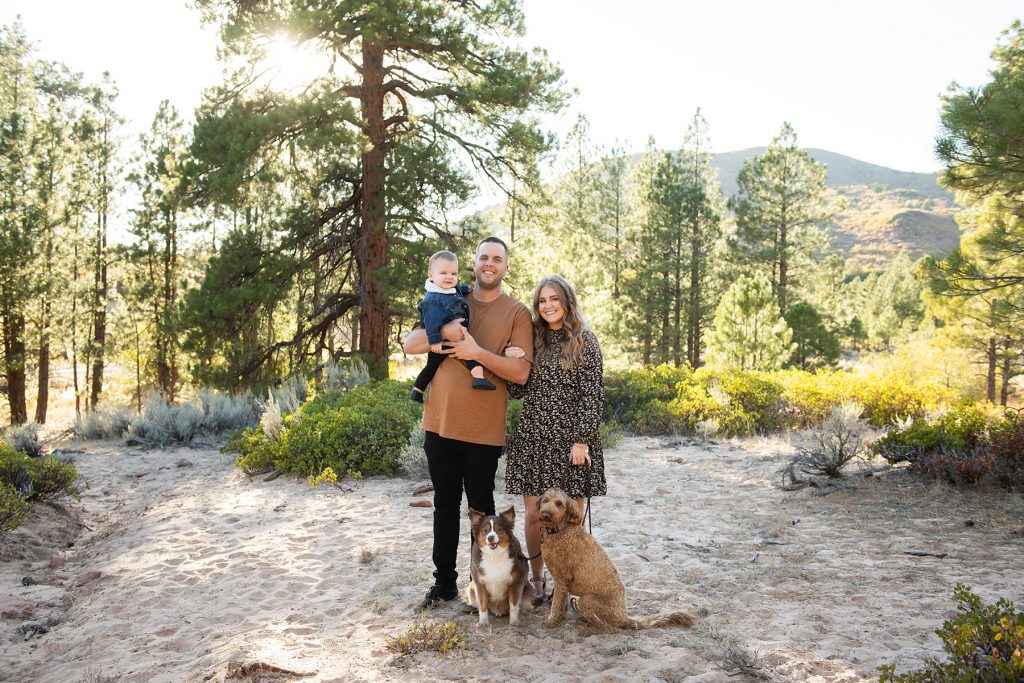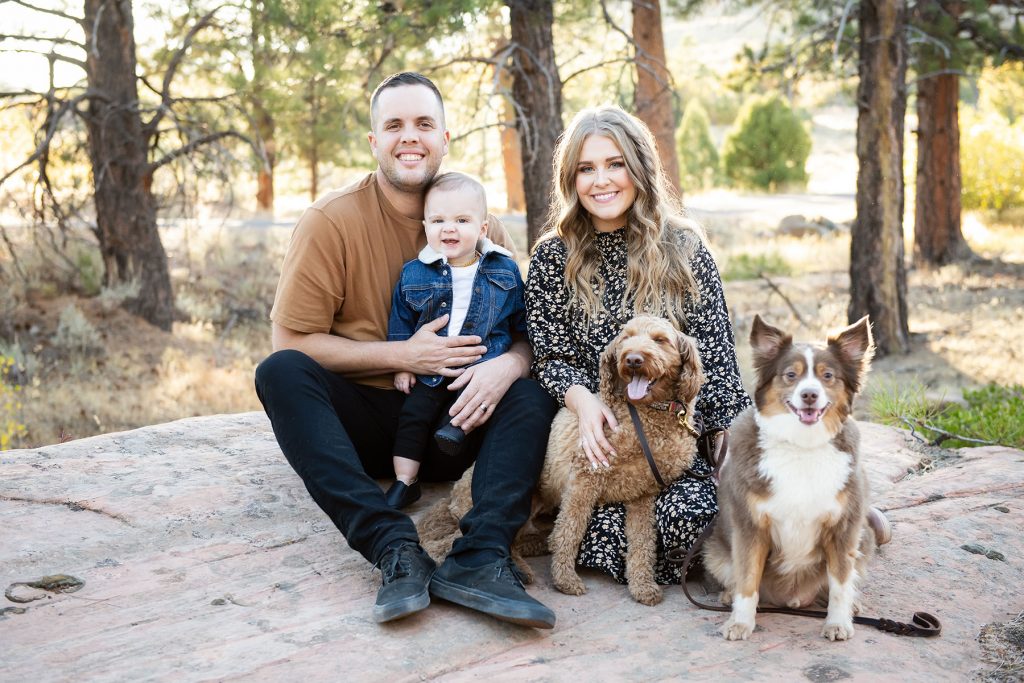 So there you have it! My favorite family photography locations in Zion National Park! My pricing ranges from $400 to $600 depending on your group size and location. Feel free to contact me for more details.