August 22, 2019
I had the pleasure of photographing Kyle & Garett's formal session in Zion National Park a while back. I can't believe I never blogged this one because we hit the fall colors perfectly, and these two are just amazing and I had so much fun working with them. In this session we did two locations, the first was an area that I've found by hiking around, and the 2nd is the Canyon Overlook Trail.
For those of you who are thinking about scheduling a fall photo session in Zion National Park here are a few things to consider. This session was taken on October 14th. There are two sides to Zion, the "Canyon" section and the "East Side". Most of my sessions are on the East Side for a few reasons. 1- You can drive your car and not have to deal with the shuttles as you do in the canyon. 2- There are much fewer people up here which is a huge plus. 3- The east side of the park is higher in elevation so its cooler in the summer. 4- The landscape is easier to photograph in general since there is more light.
Since it is higher in elevation the leaves change up here in October, and in the Canyon, they start changing in November. The east side has more reds and the canyon has mostly yellows. Here is a link to an example of a canyon Elopement on November 9th so you can compare the two.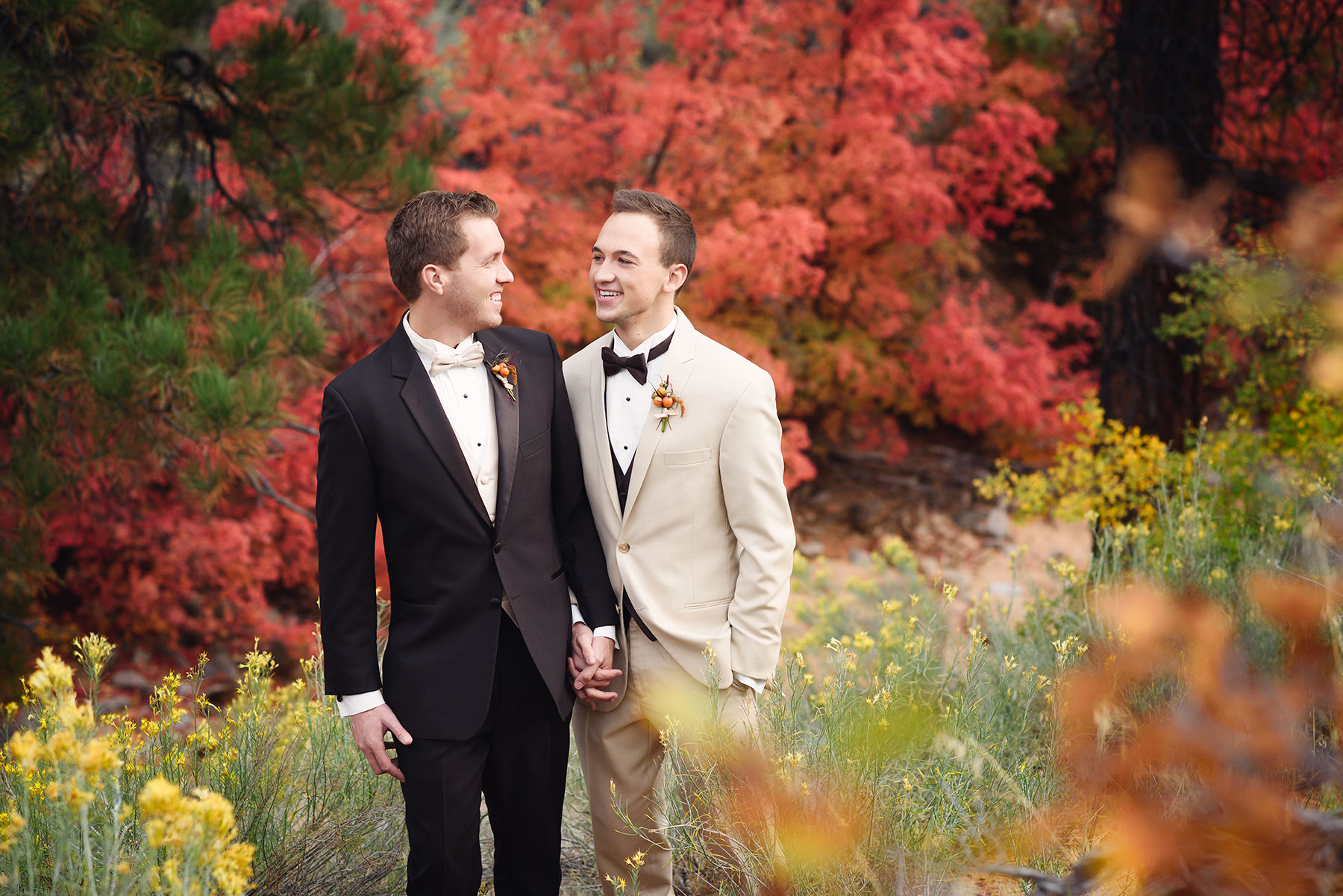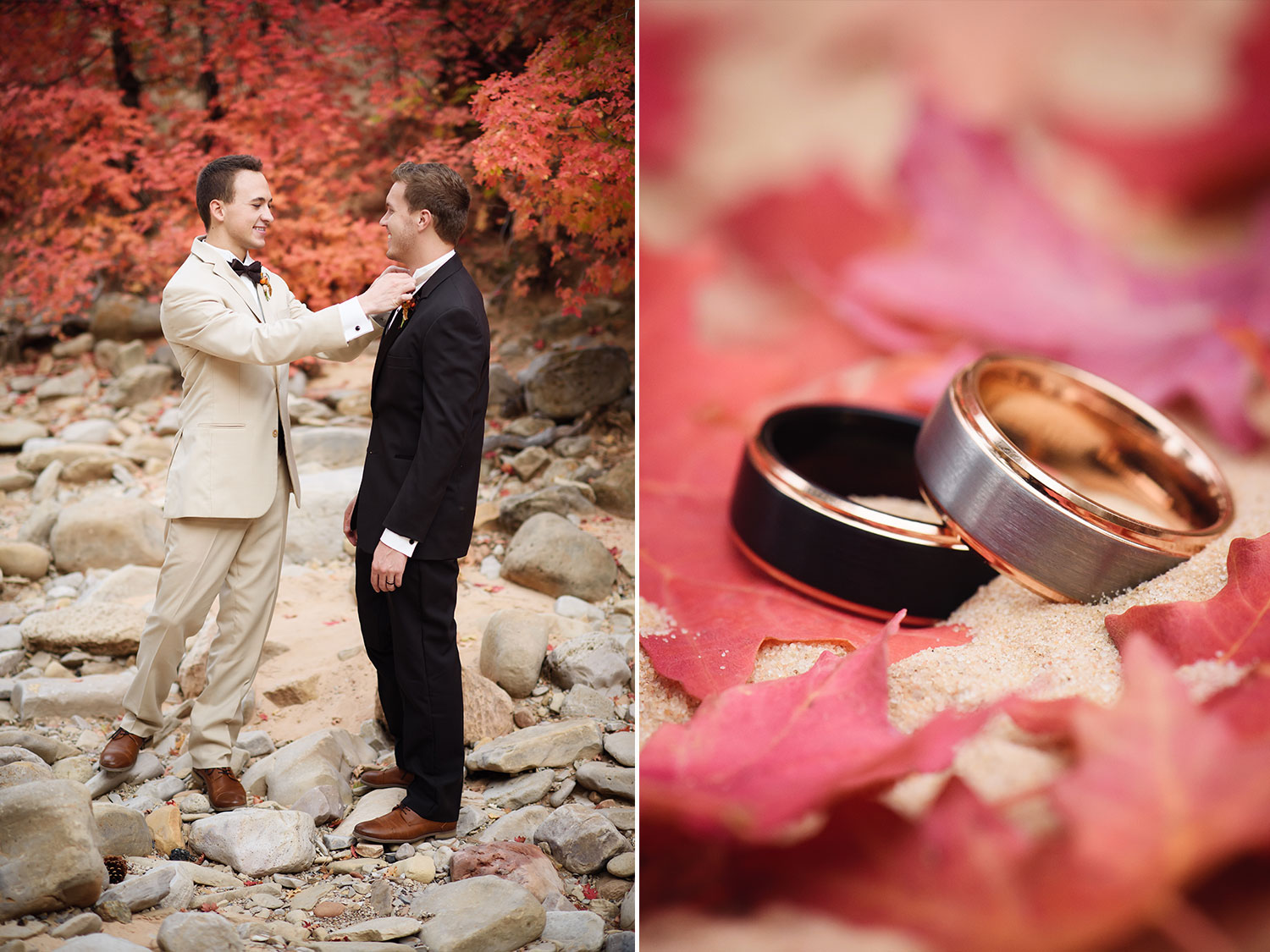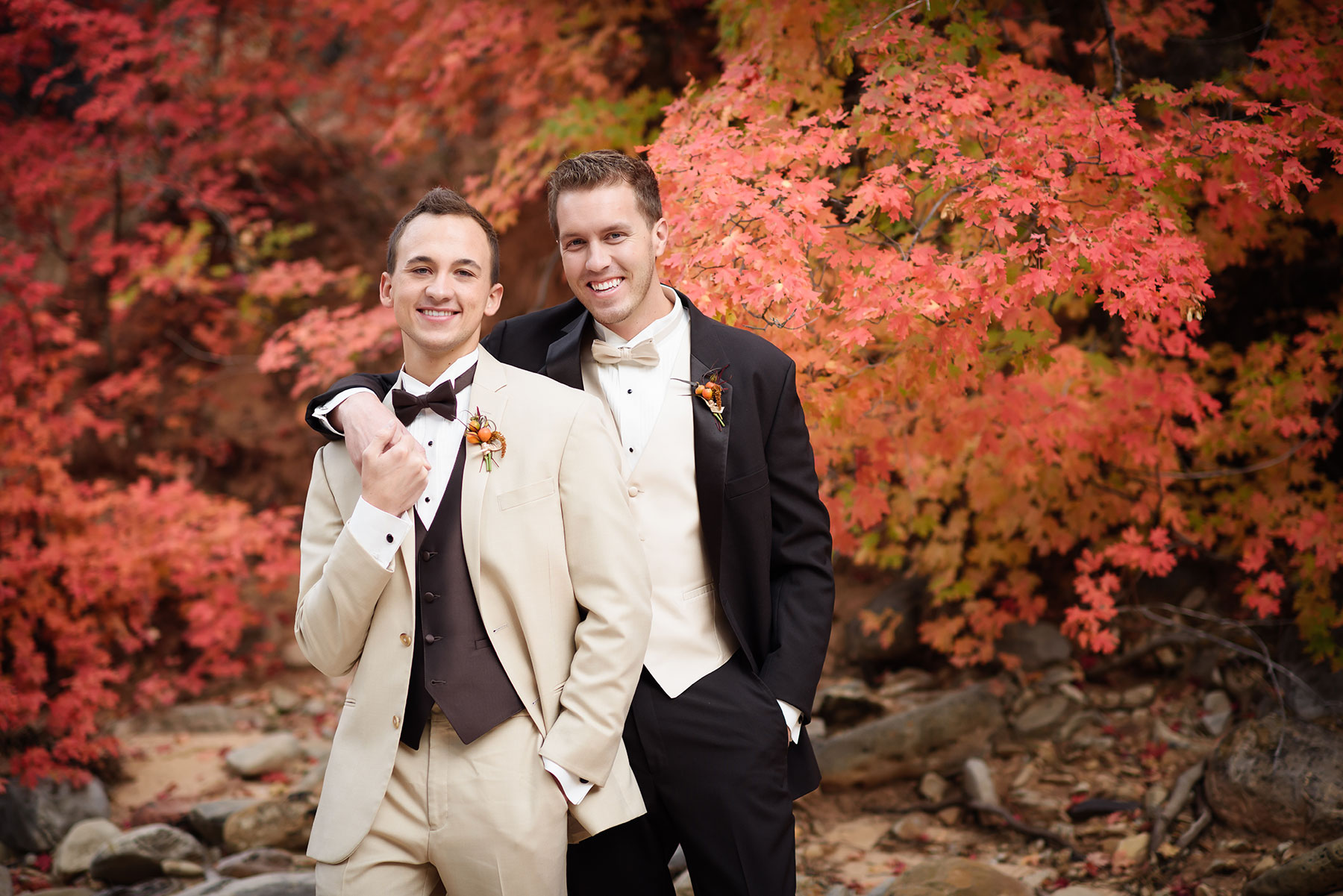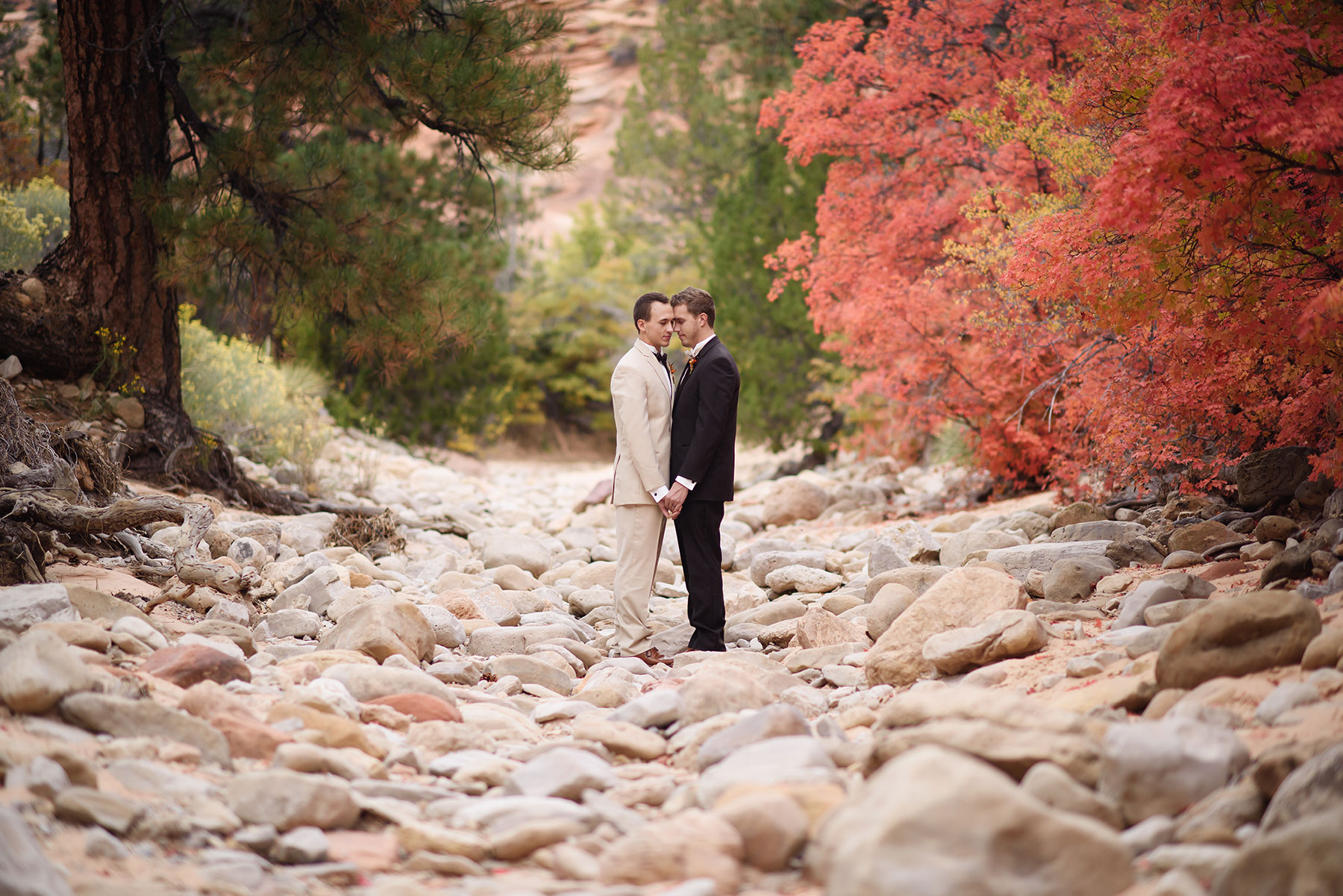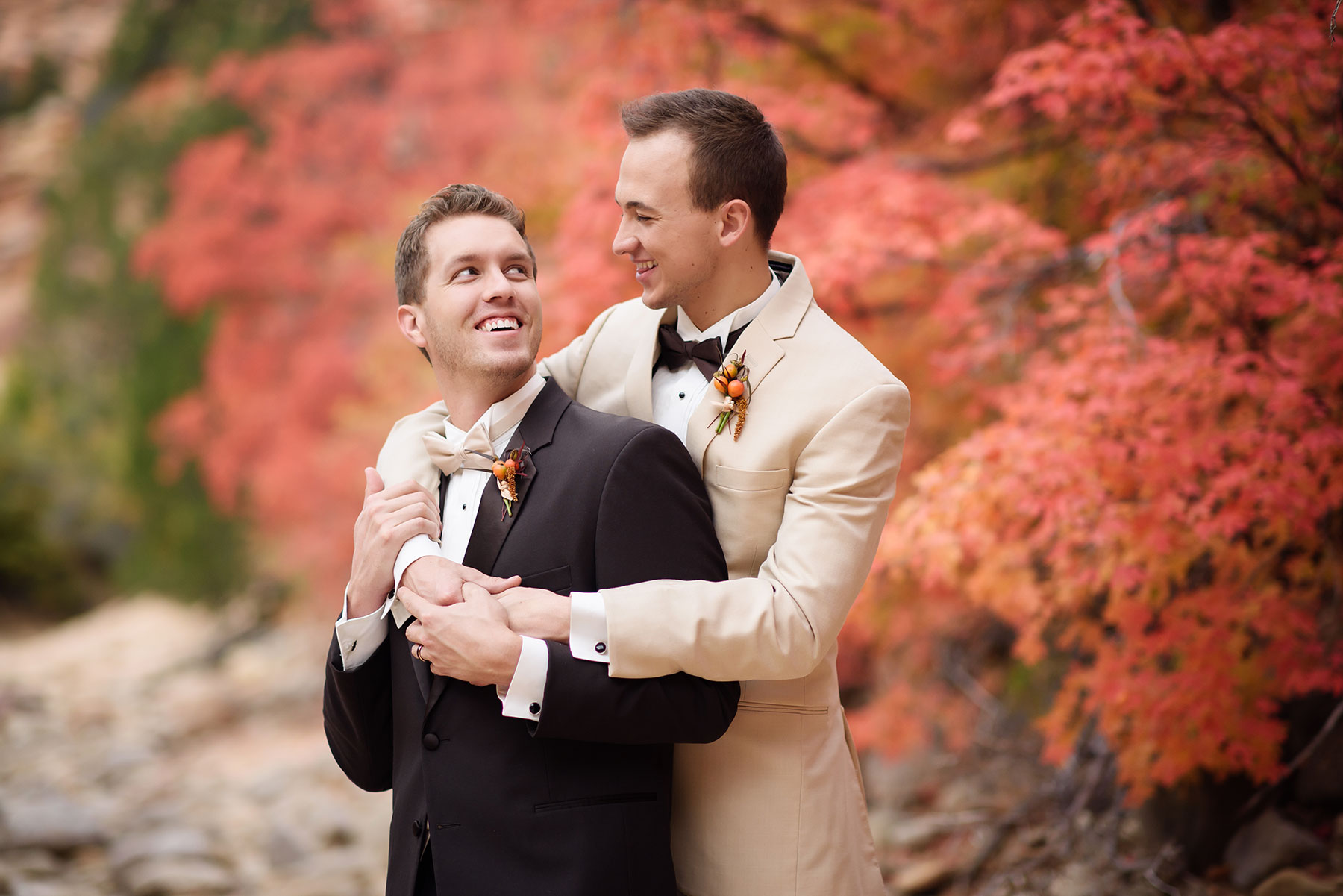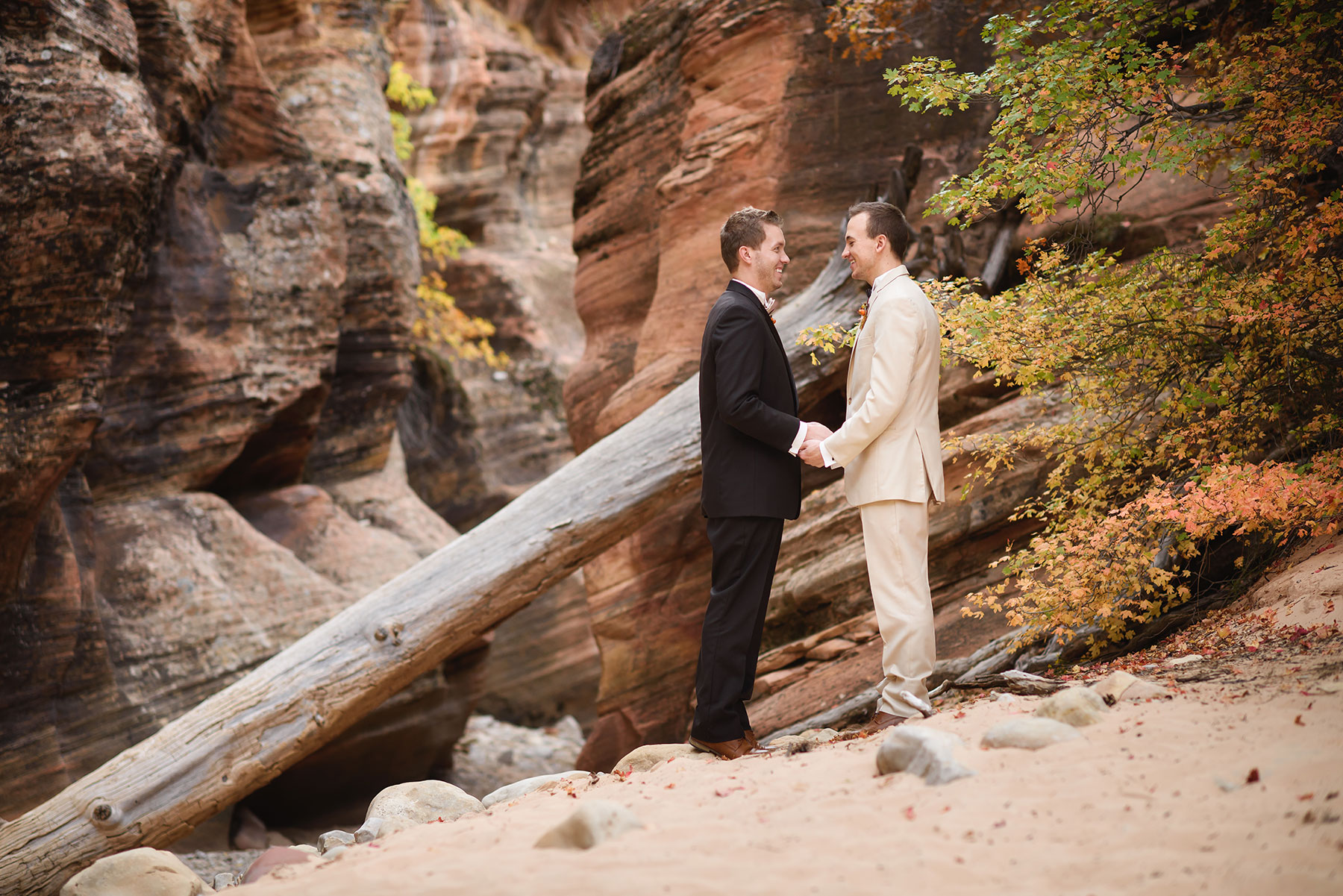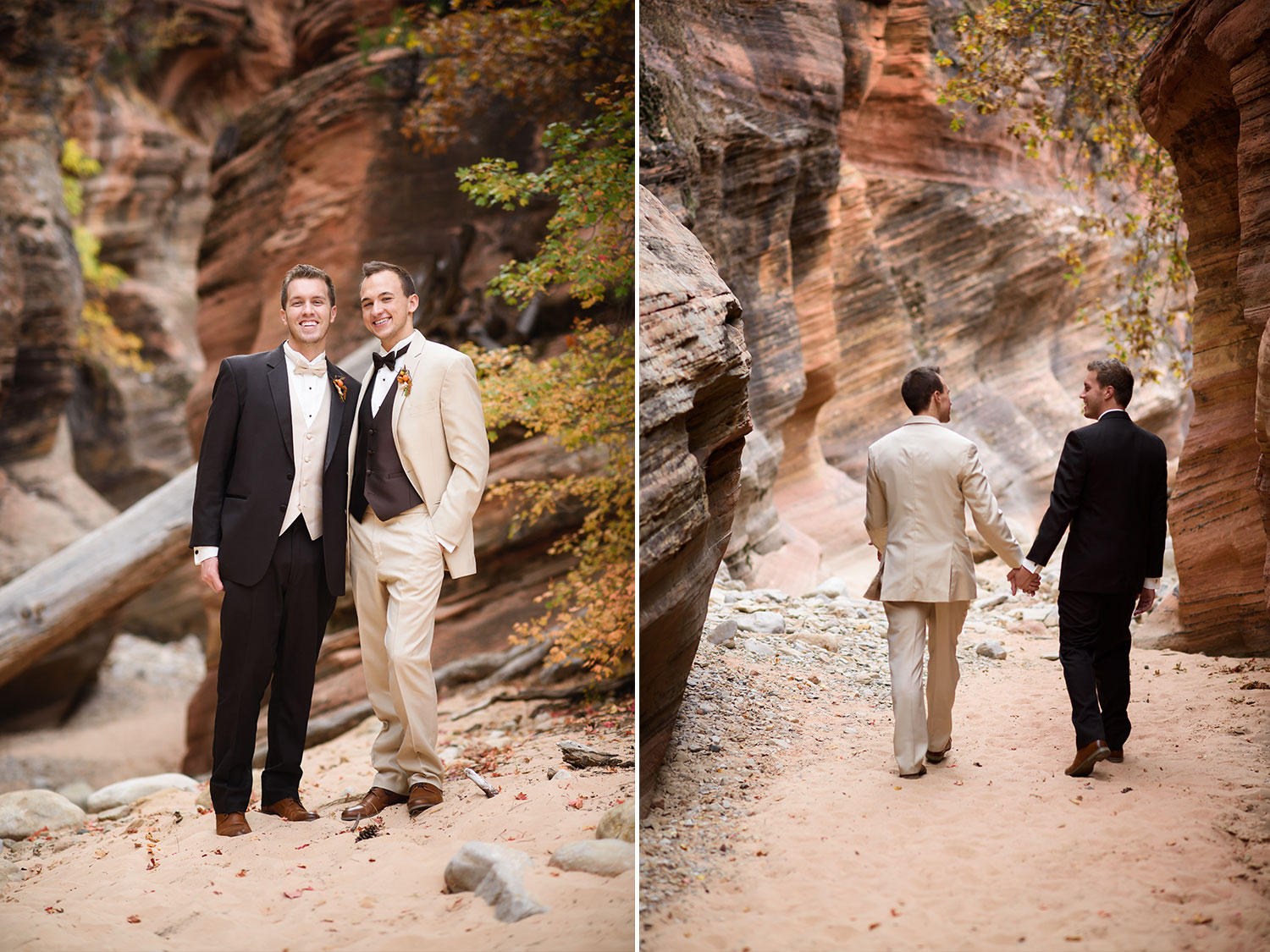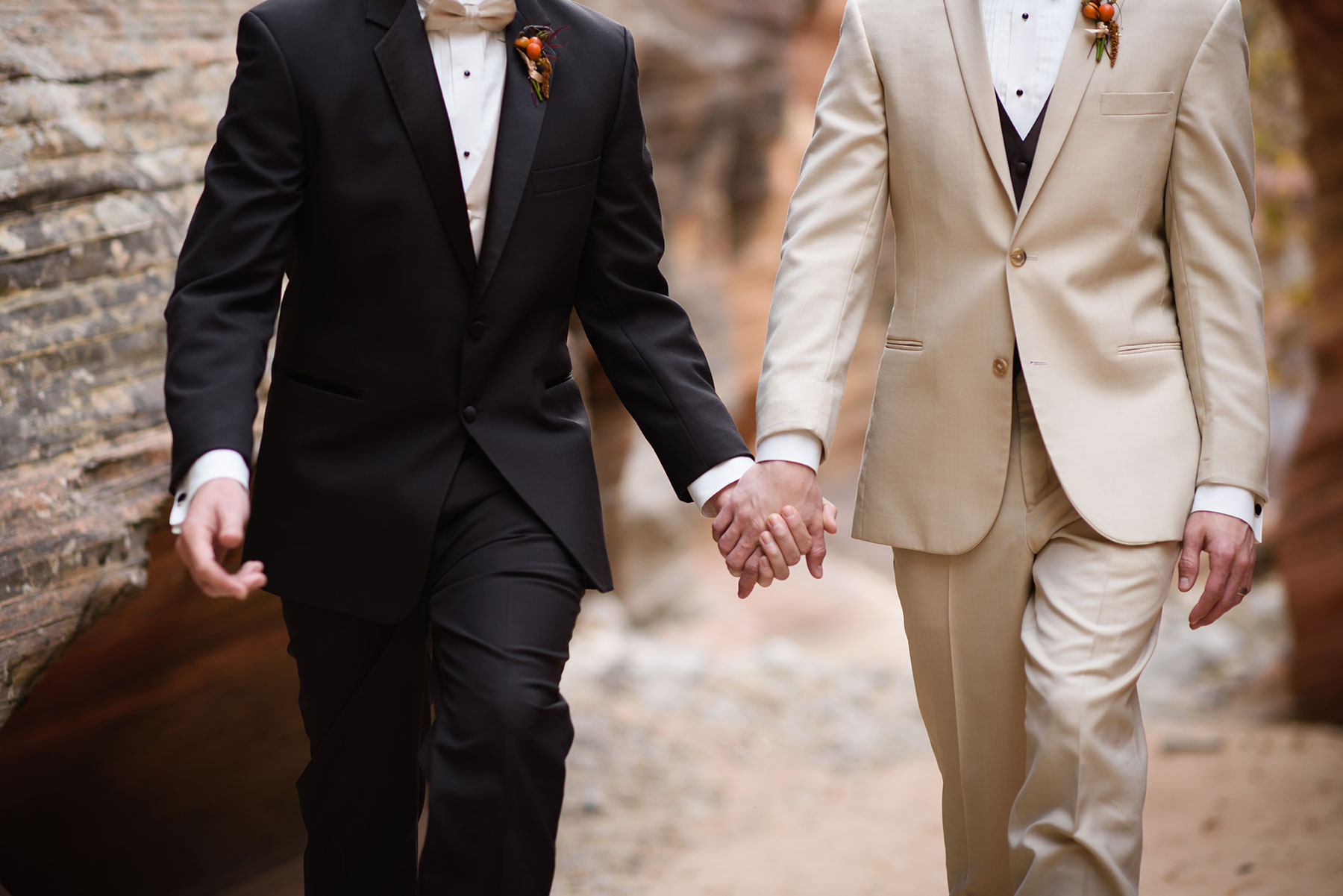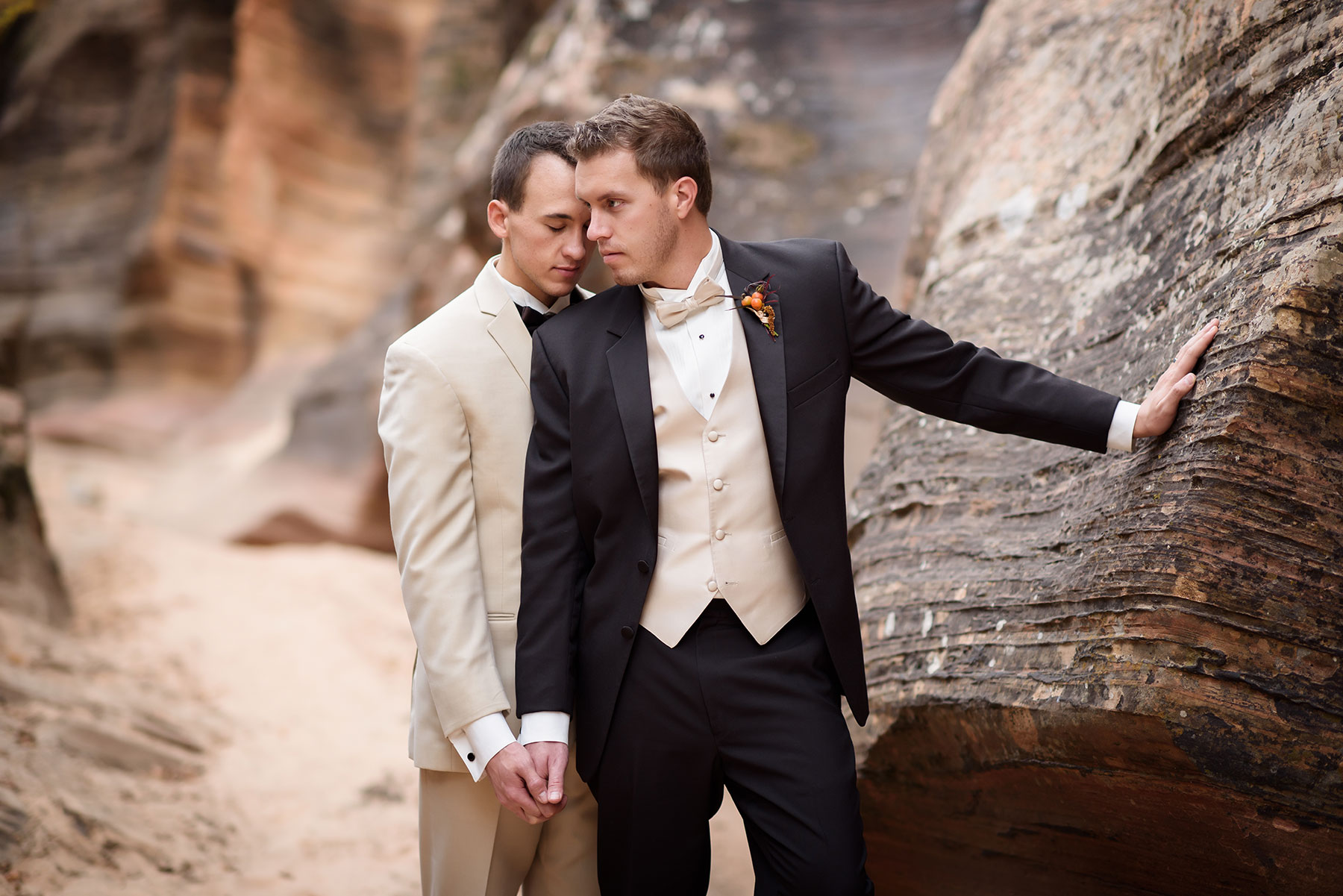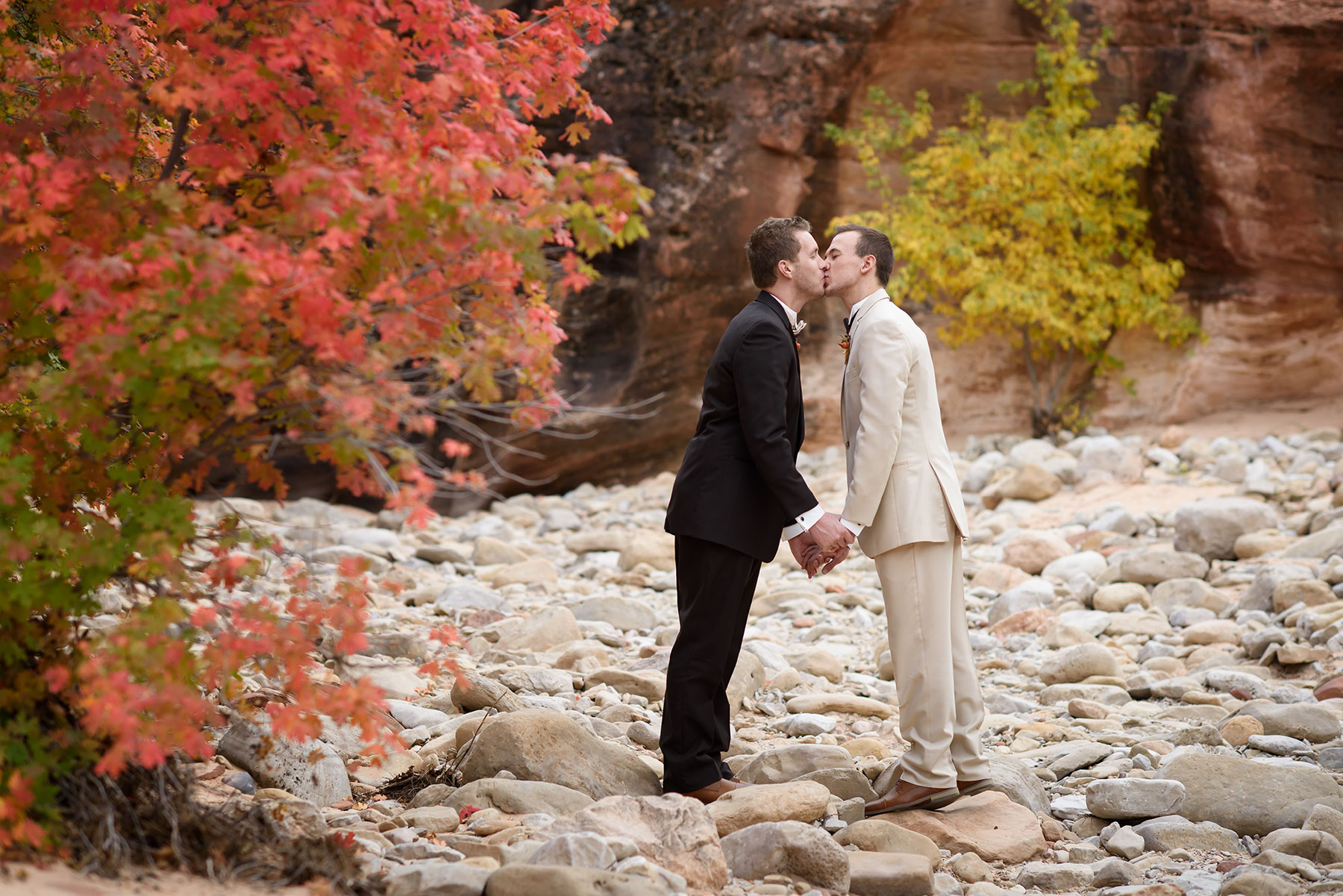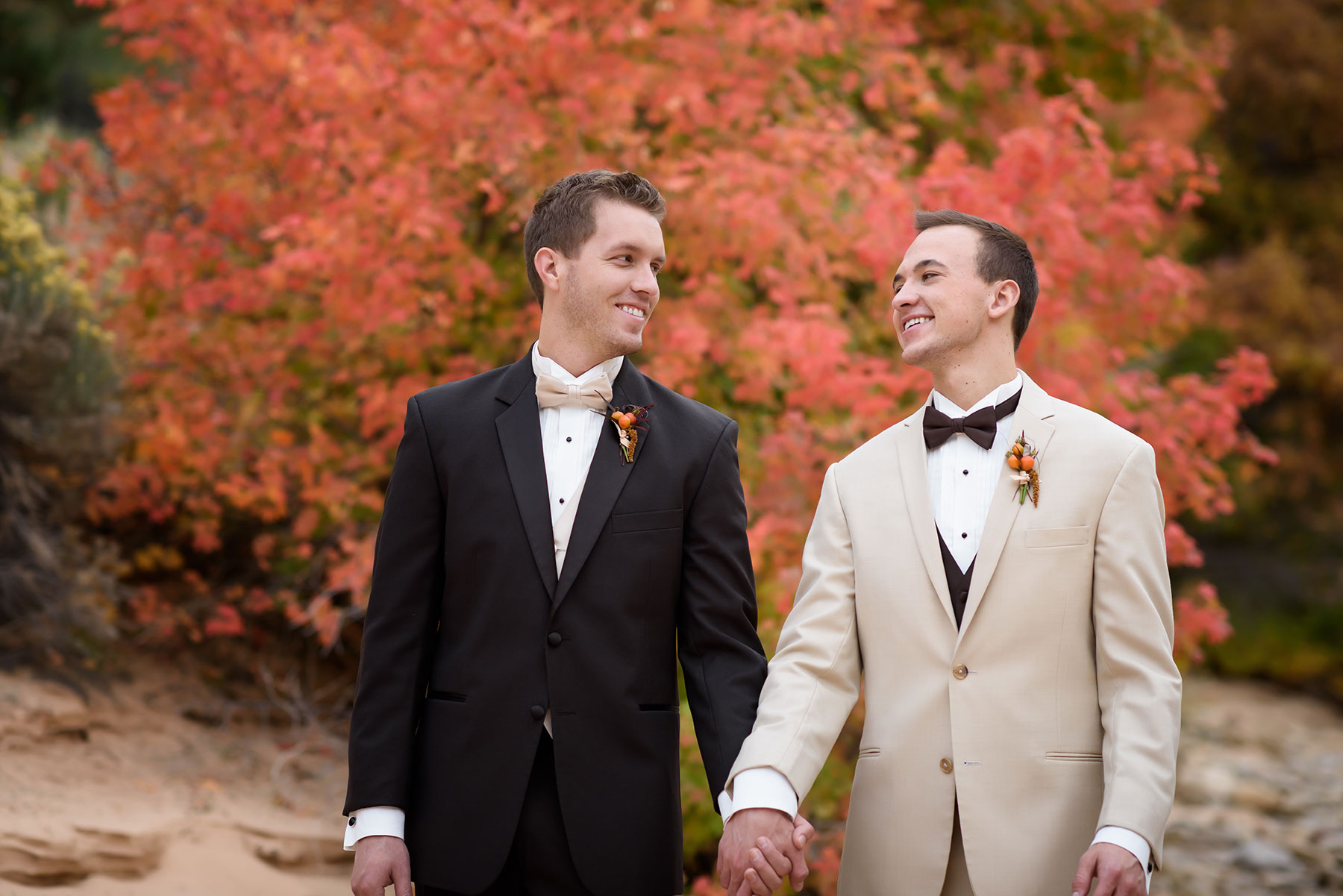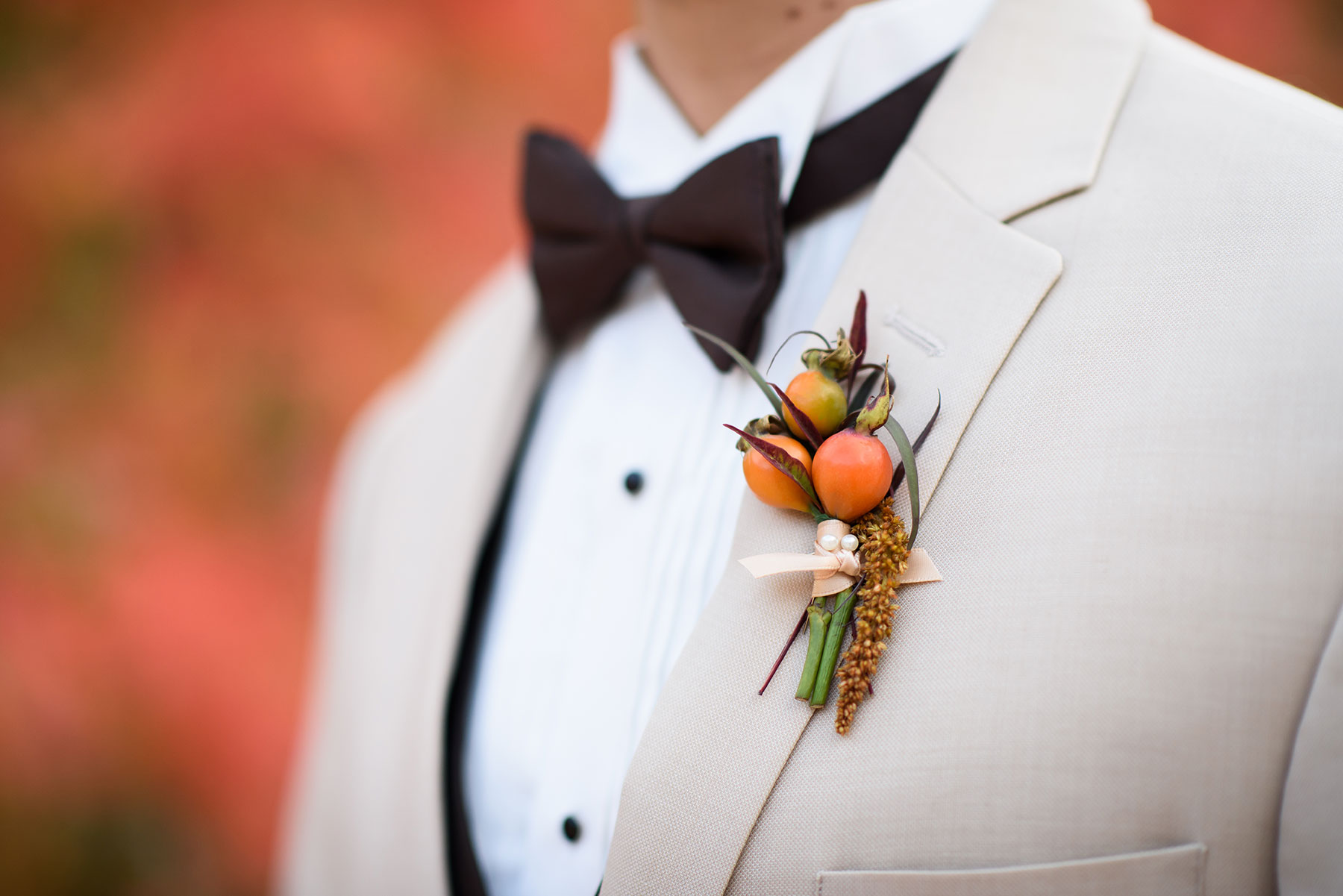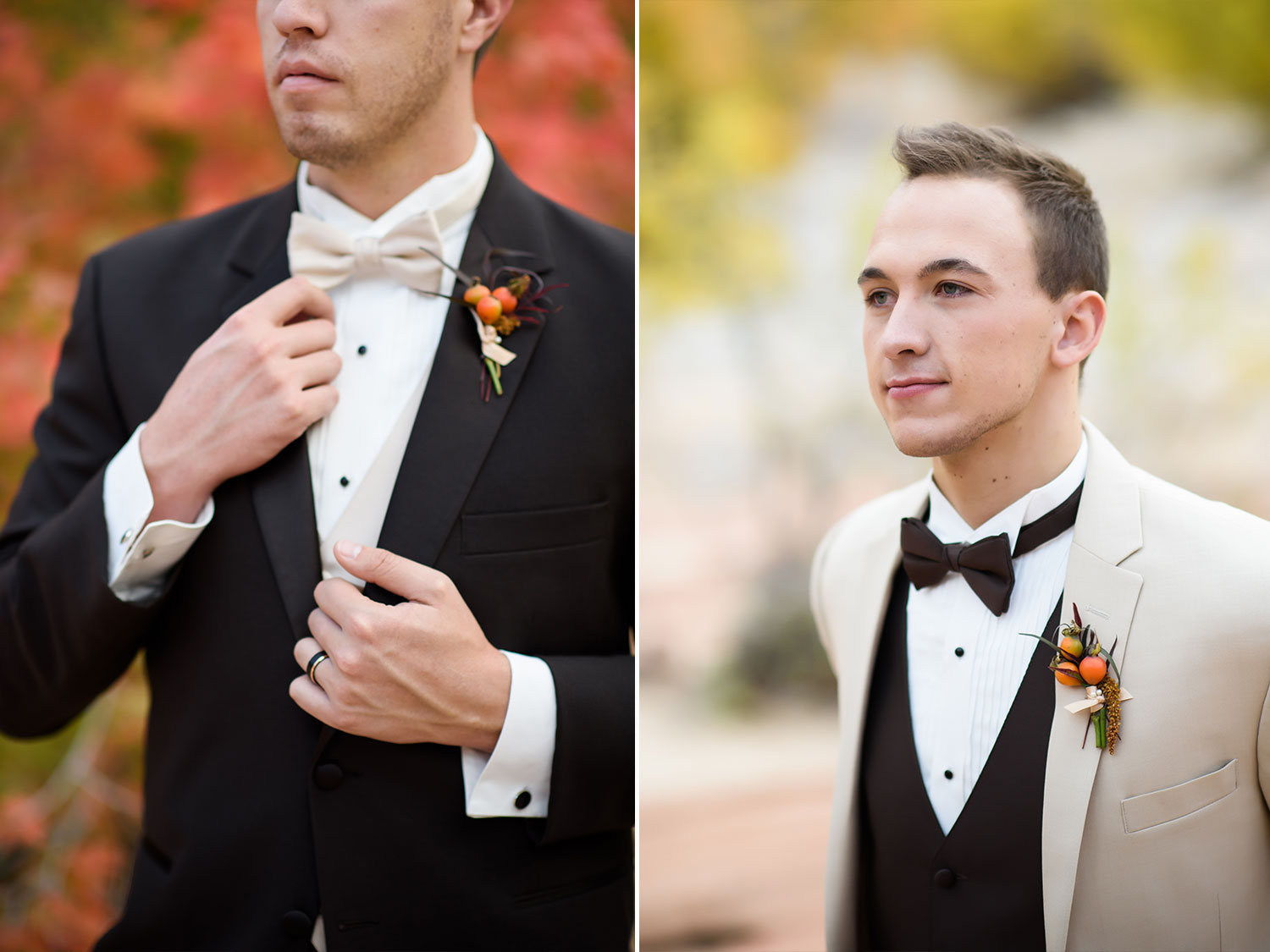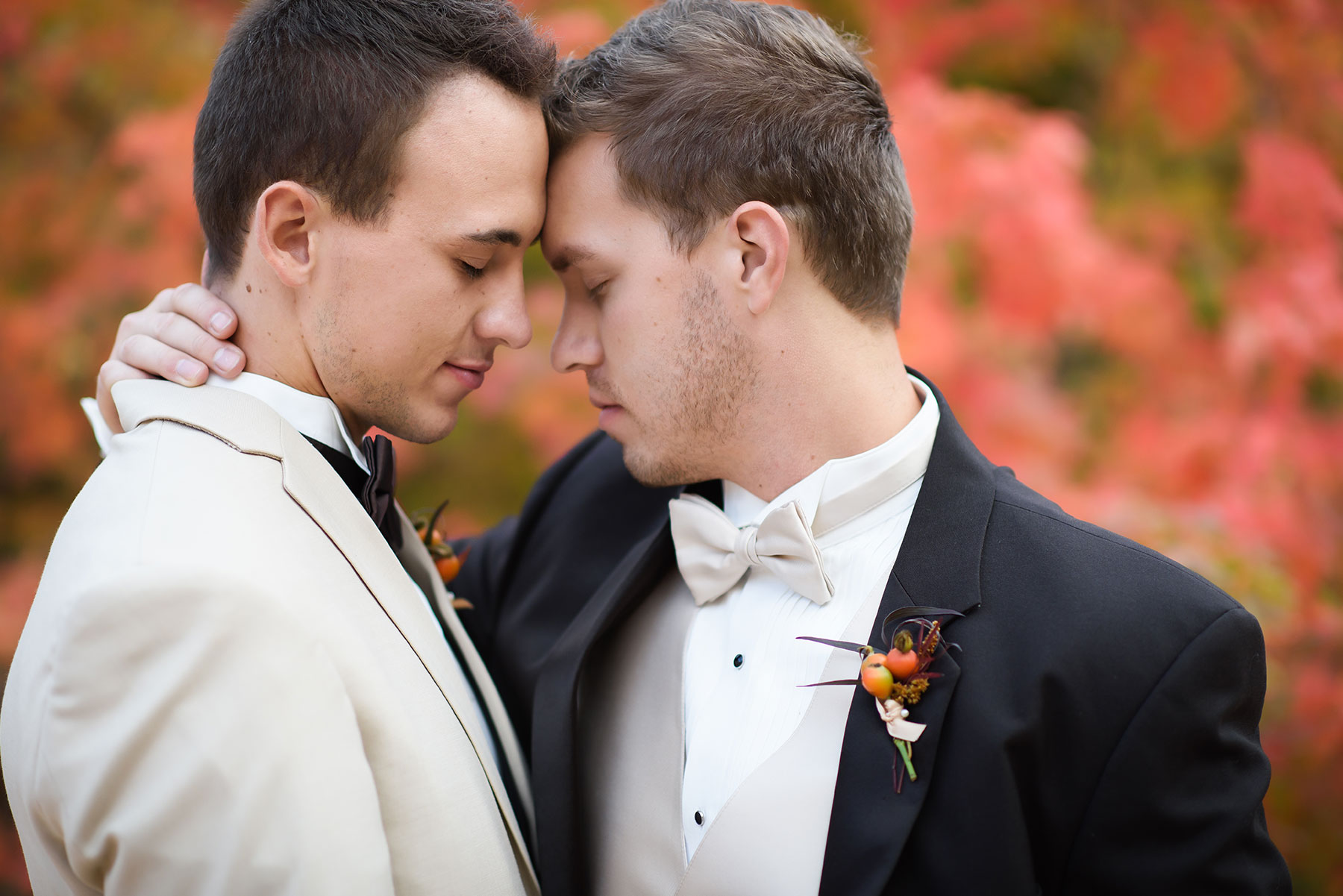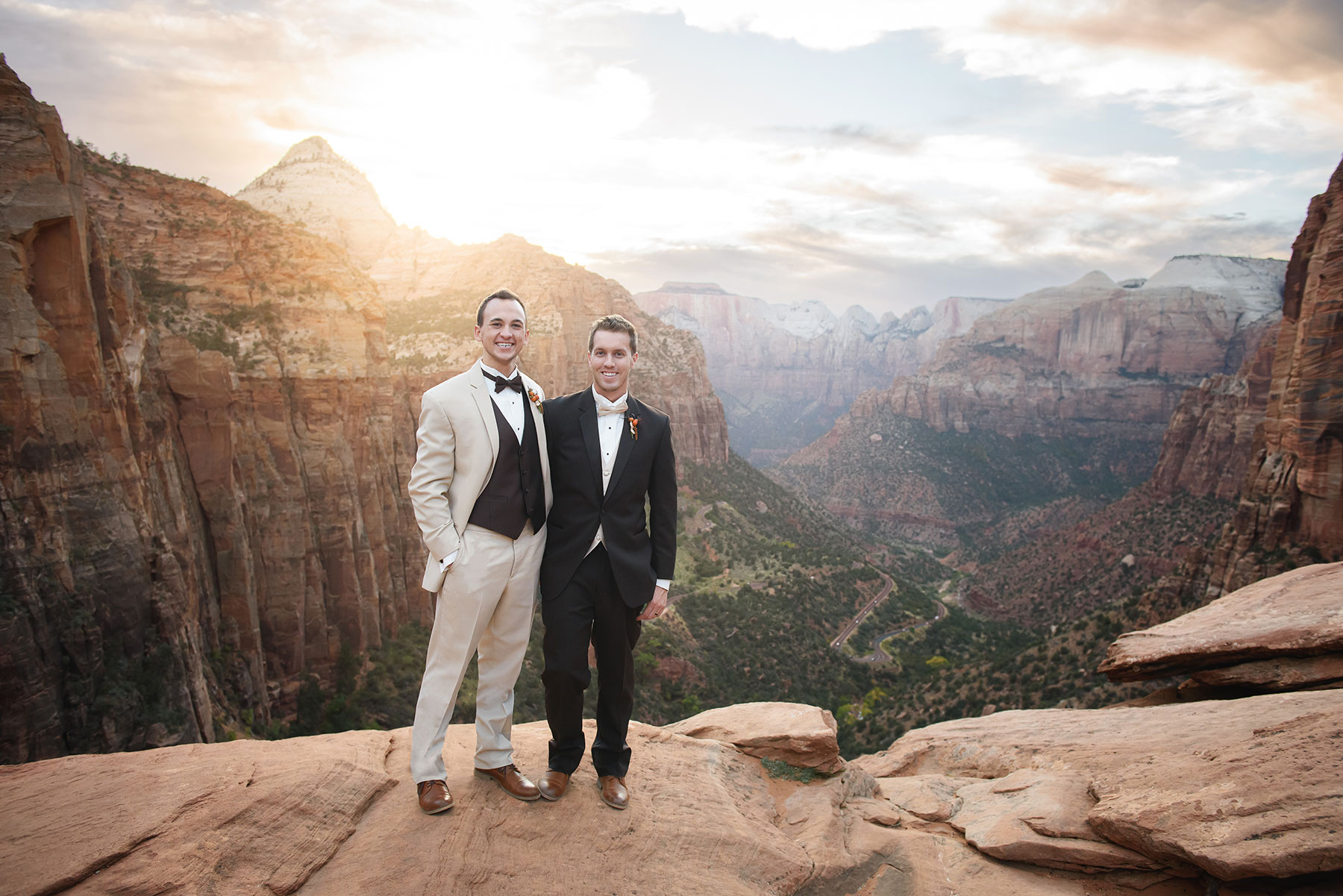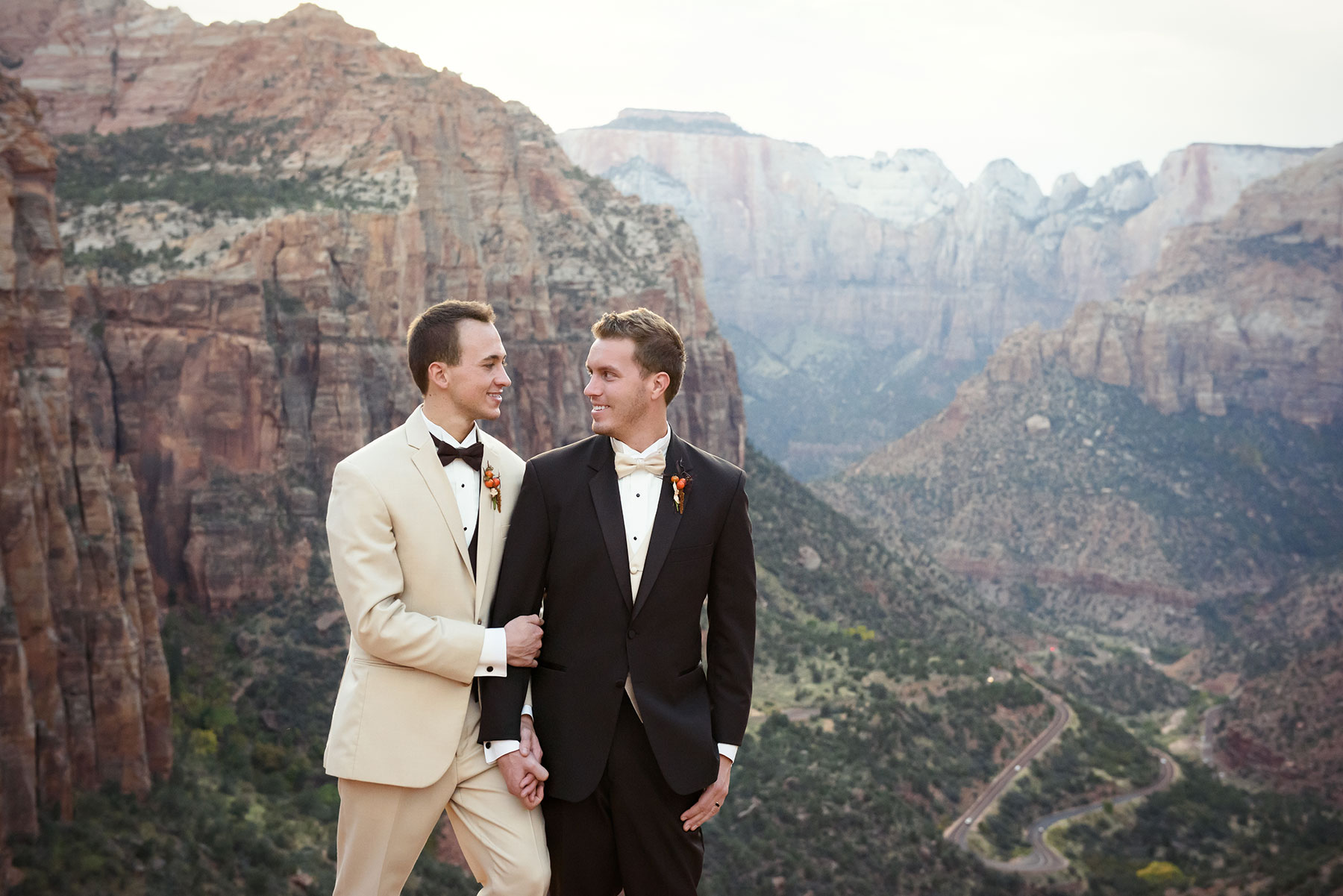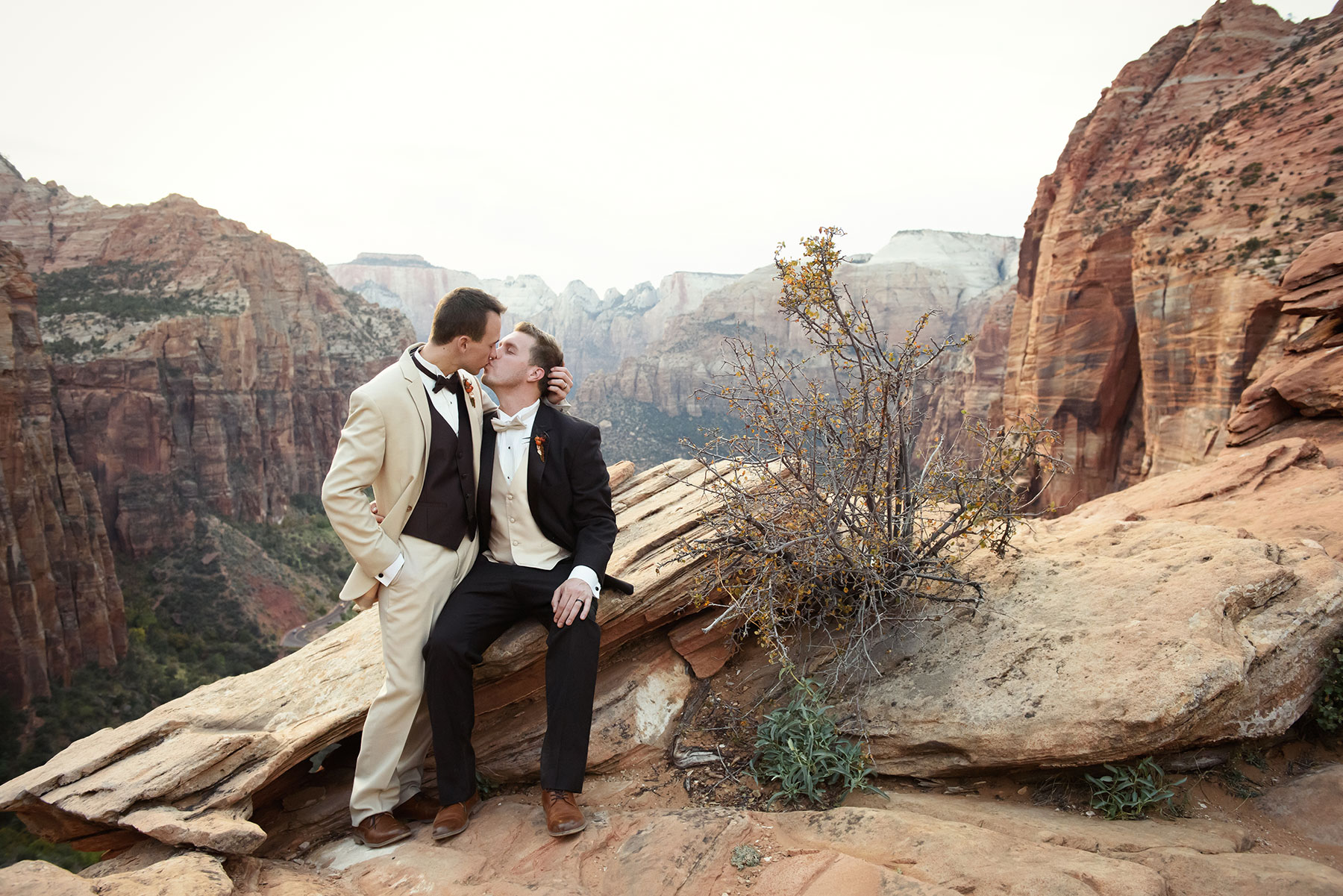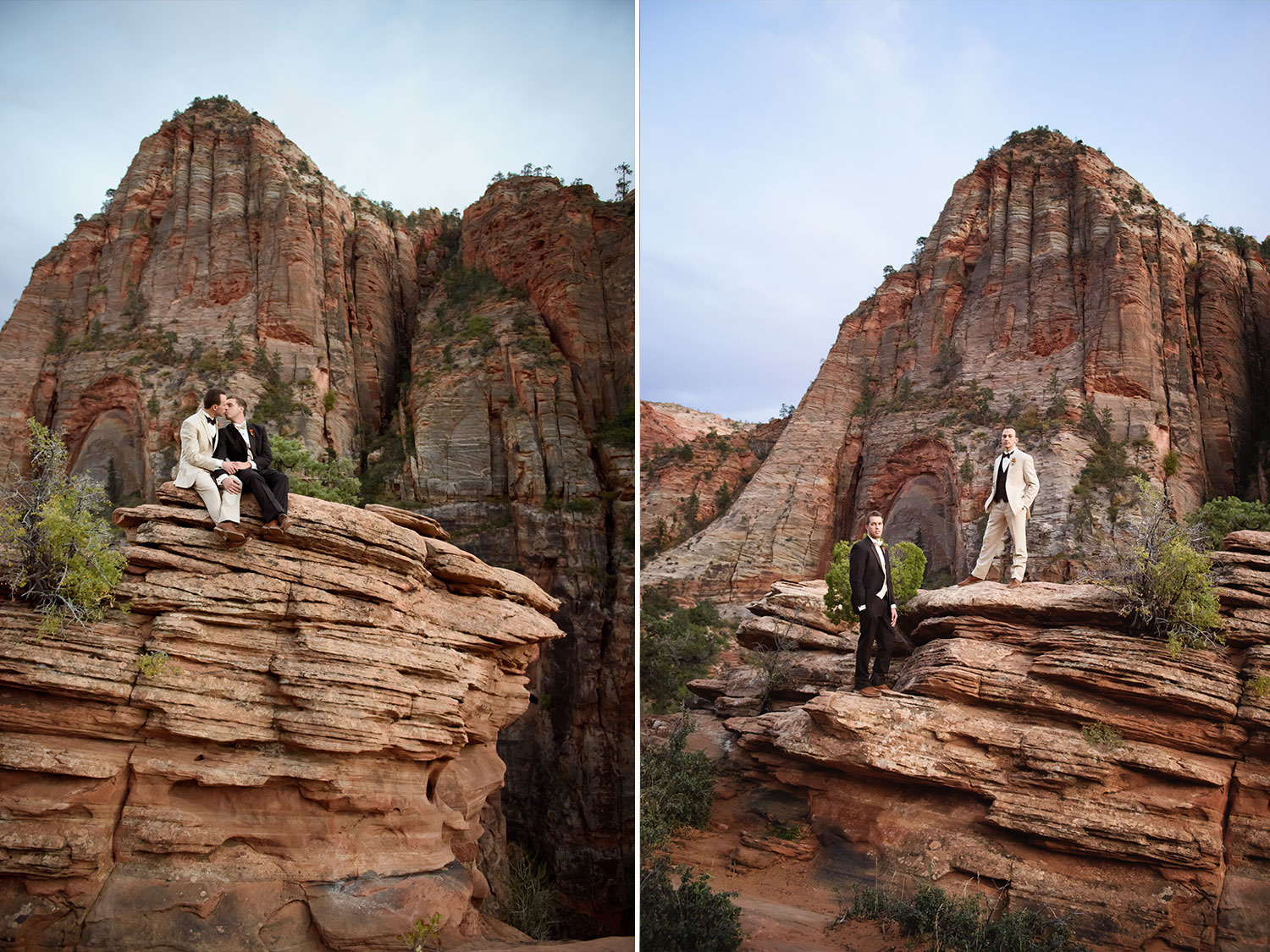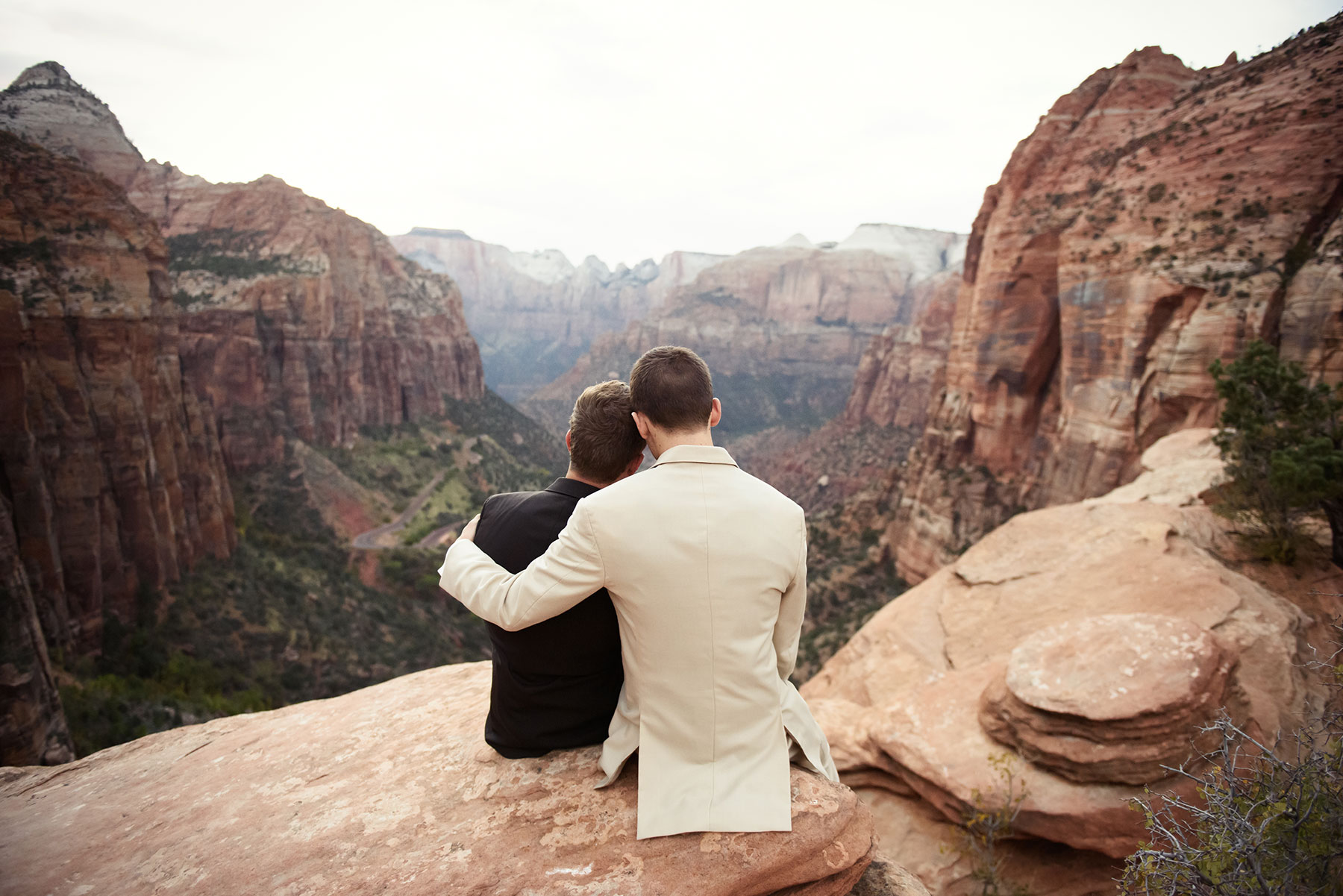 Boutonnieres: By Bloomers